Approved for development back in 2009 but subsequently waylaid by a successful appeal to San Francisco's Board of Supervisors, an appeal which was championed by neighbors in the adjacent building (Baycrest) concerned about a loss of light and views, not to mention values, for their condos and pool, the revived plans for a modern 144-unit building to rise up to 84 feet in height at 430 Main/429 Beale Street could be approved by Planning at the end of this month.
As envisioned by War Horse Cities and Tidewater Capital, the existing one and two-story storage buildings on the site would be razed in order for the nine-story development to rise.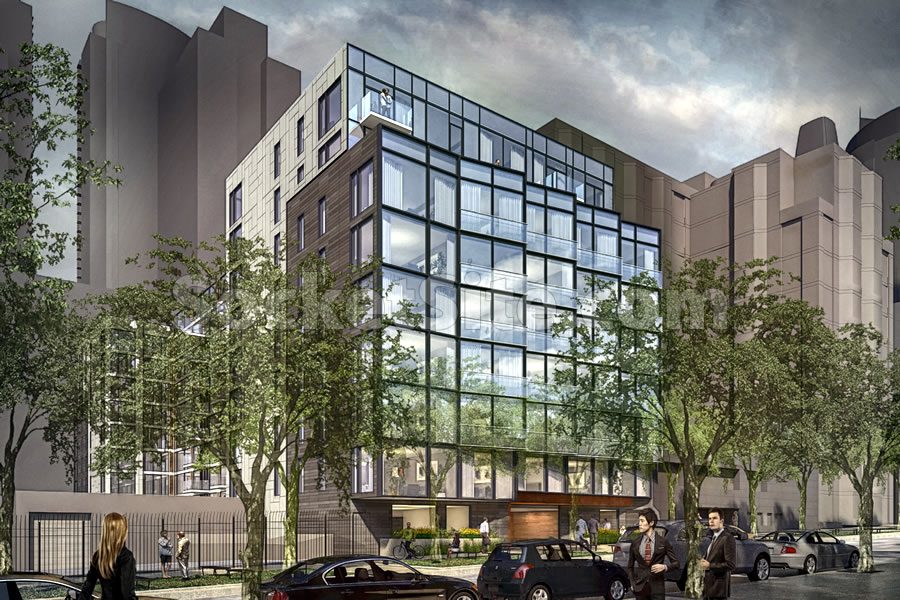 As designed by Solomon Cordwell Buenz (SCB), the new building's primary entrance would be at 430 Main, with the entrance to its basement garage for 72 cars, and mezzanine parking for 111 bikes, fronting Beale along with the entrances to a couple of townhomes.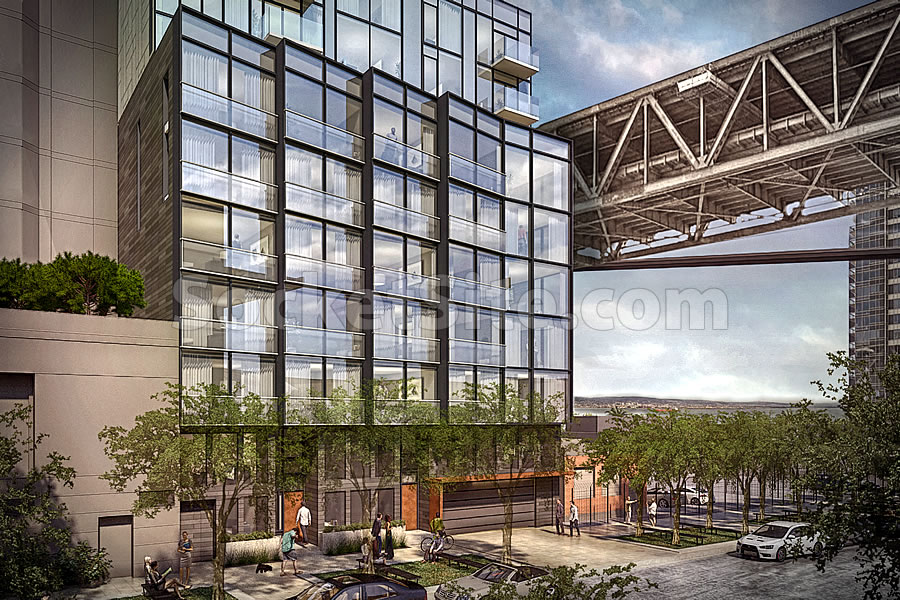 And the proposed development's northern façade, which will face the aforementioned Baycrest building's southern units and courtyard pool and be built up to its property line, with a maximum 5-foot setback in the middle of the building above its second floor: