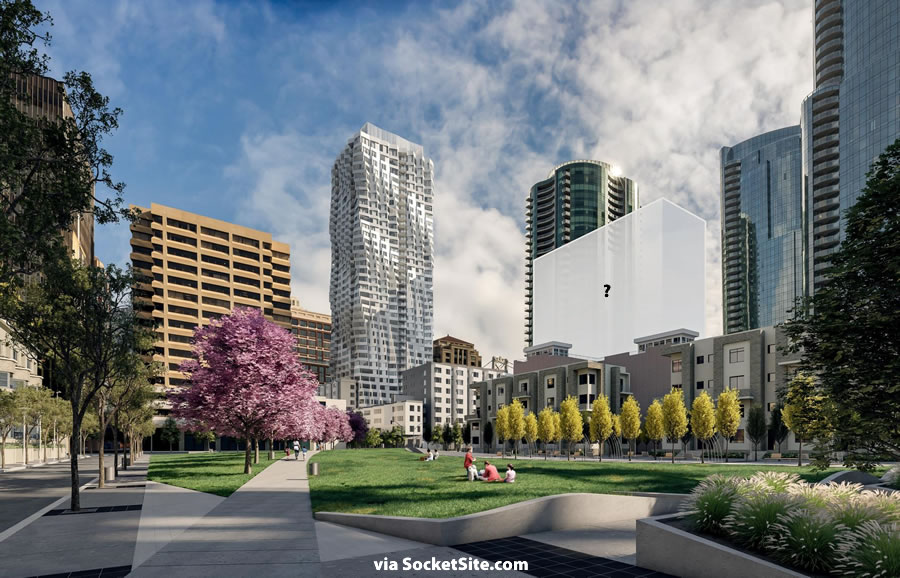 With the timing to complete San Francisco's new Transbay Transit Center having slipped, the groundbreaking for the future Transbay Park, which will occupy the middle third of the Temporary Transbay Terminal site, has been pushed back from early this year to sometime in 2019.
The projected groundbreaking for the construction of the 2.5 acre Under Ramp (formerly "Oscar") Park has been pushed back from 2018 to 2019 as well.
And once again, while a 247-unit affordable development will eventually rise up to 165 feet in height on the southern third of the Temporary Transbay Terminal Site, fronting Folsom between Main and Beale as massed in the first rendering above and known as Transbay Block 2, the temporary terminal building on the site is now slated to be turned into a sales office for Tishman Speyer's twisty 400-foot-tall tower and podium development that's under construction across the street on Transbay Block 1 through the first quarter of 2020.