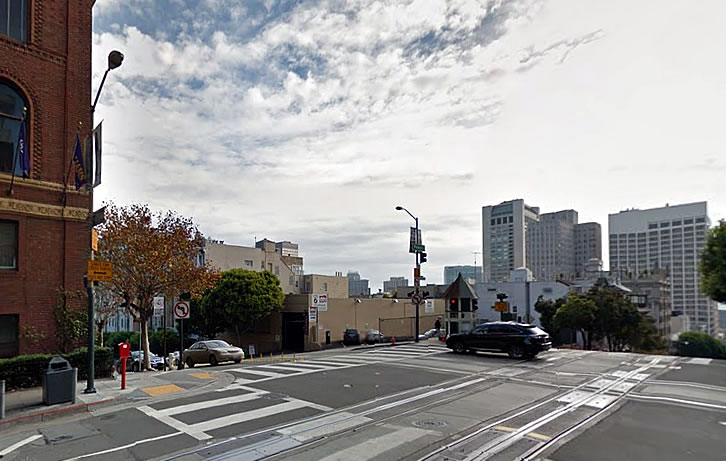 The proposed seven-story building to rise on the prominent southeast corner of California and Powell has been rendered in place, designed by Robert A.M. Stern Architects and BDE Architecture and finished in granite, stucco, stone and bronze.
A surface parking lot for 16 cars since 1970, plans for a 100-unit building to rise up to 26 stories in height on the 770 Powell Street parcel were drawn in 1974 but subsequently abandoned.
The current proposal for the site, which includes the adjacent garage parcel at 875 California Street, will yield a total of 44 market rate condos over parking for 48 cars and 86 bikes.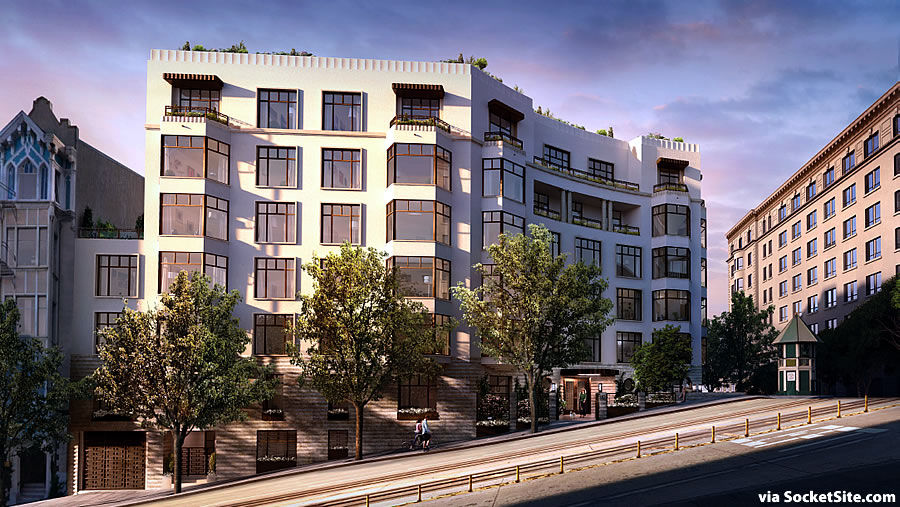 The original plans for a circular drive and drop-off on the corner have been nixed in favor of a gated court, rendered above with the gates wide open.
And if approved next week as expected recommended by Planning, the Nob Hill Garage will be razed, the two parcels will be merged, and Grosvenor Americas will push forward with the development.