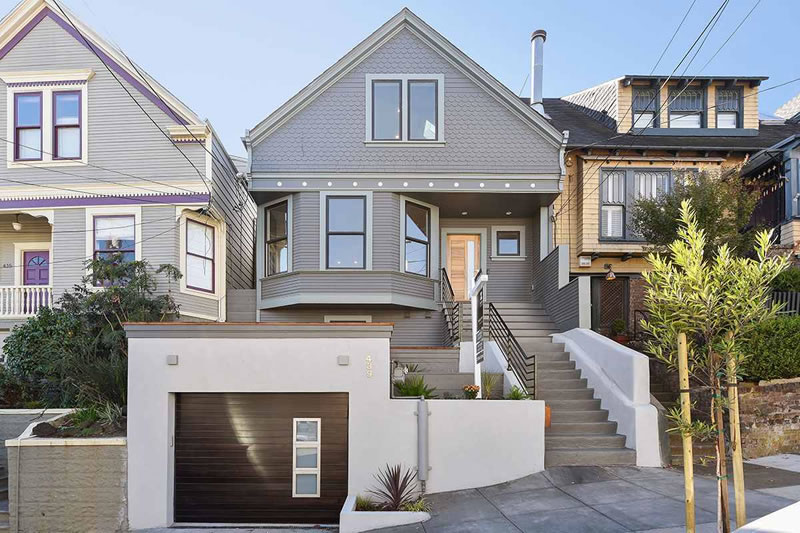 Listed for $3.55 million last October, the asking price for the remodeled Noe Valley home at 439 Clipper Street was subsequently reduced to $3.25 million, at which point the listing was updated to tout the 'best priced home in Noe Valley' and to warn that the 'seller [would be] moving-in in January 2016 if not sold.'
Withdrawn from the MLS in December, the 'spectacular,' and still unoccupied, Victorian was re-listed for $2.995 million last month with an official 'one' day on the market.
And on Friday, the sake of 439 Clipper Street closed escrow with a reported contract price of $3.3 million ($1,078 per square foot), which will be recorded as 10 percent "over asking" and only 29 days on the market according to all industry stats and post cards.
The sellers had purchased the now 3,000-square-foot home as a 1,200-square-foot "contractor's special" in need of a new roof, new systems and without a garage for $850,000 in 2008.