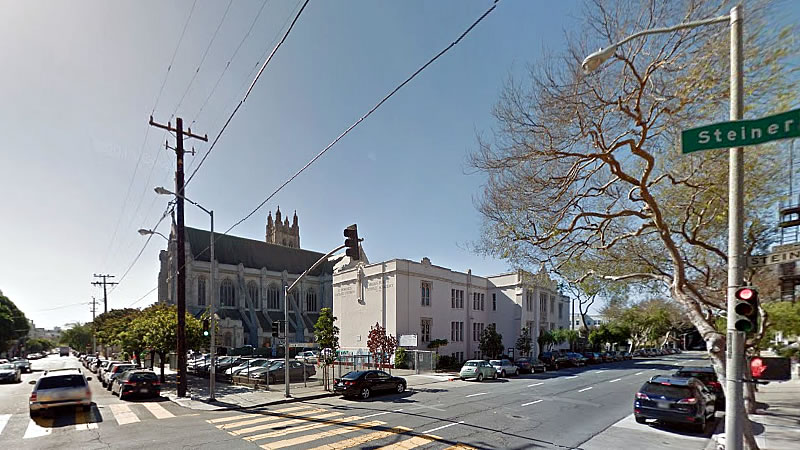 Plans to raze the St. Dominic's Catholic School Building at the corner of Pine and Steiner, adjacent to the now flying-buttressed St. Dominic's Church, are in the works.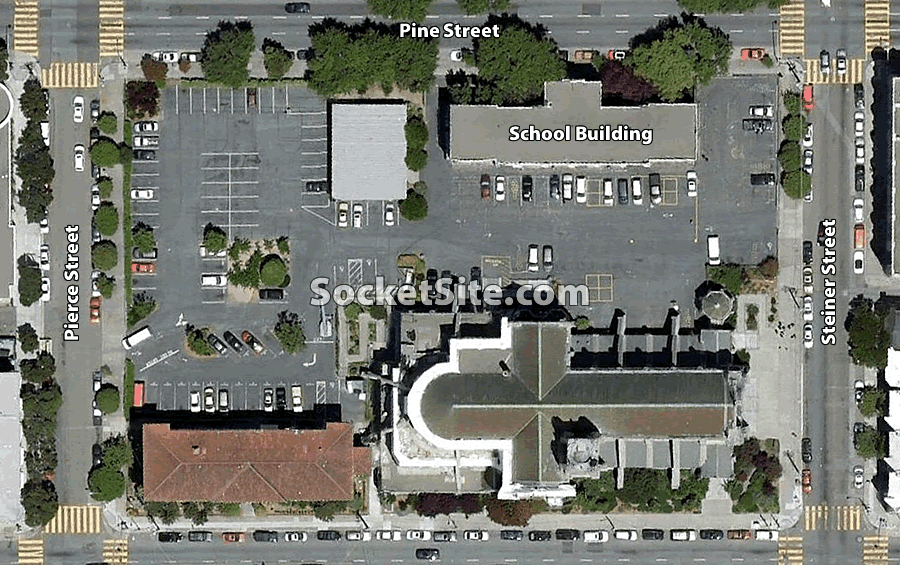 As proposed, a new three-story Pastoral Center with multi-meeting rooms, a childcare center and other support services for the parish would rise on the site, over a new 54-car underground garage.
And if approved, a four-story Phase Two building with 107 apartments, a mix of 75 studios and 35 one-bedrooms, would then rise up to 50 feet in height at the corner of Pine and Pierce and the garage would be expanded to accommodate up to 217 cars.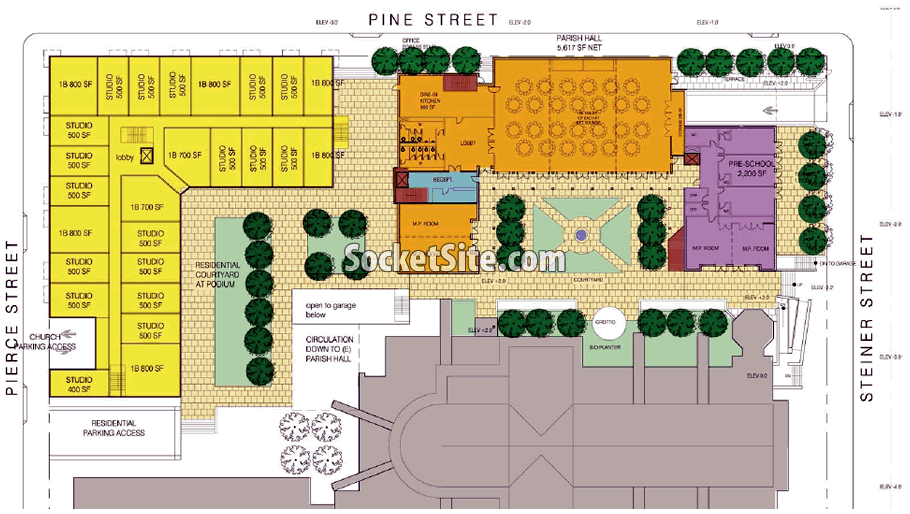 But the aforementioned school building, which was constructed in 1929, has been classified as a category 'A' historic resource. As such, the City has been encouraging the church to retain and reuse the existing building, and should that "prove to be infeasible," it is "strongly urging" the church to explore siting the proposed Pastoral Center along Pierce rather than Pine, which would conflict with the plans for the proposed apartments.
We'll keep you posted and plugged-in.