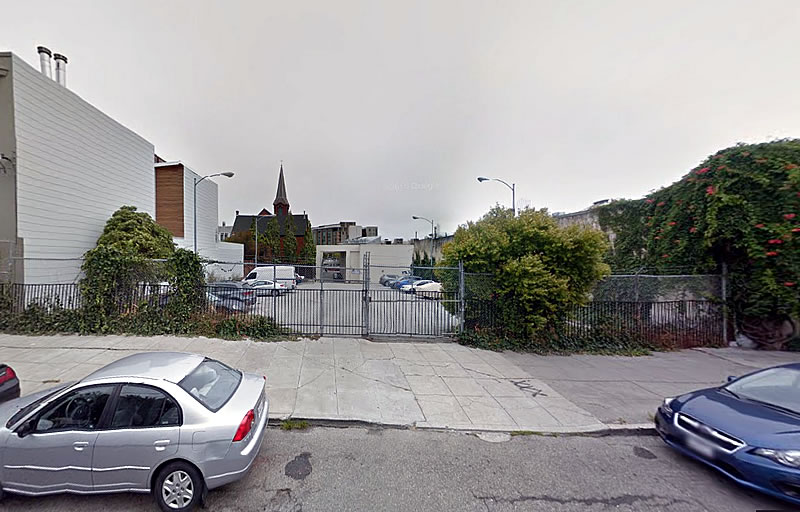 Plans for redeveloping the underdeveloped parking lot at 55 Belcher Street, behind the former Blockbuster at 158 Church, are in the works.
And as proposed, a four-story building with 25 condos over a 12-car garage will rise up to 40 feet in height across the site (which is directly adjacent to that one-of-a-kind warehouse conversion which was briefly on the market for $12.5 million last year).
Plans for the long-vacant Blockbuster building, which also sits upon a parcel which is zoned for development up to 40 feet in height, have yet to be revealed but we'll keep you posted and plugged-in.