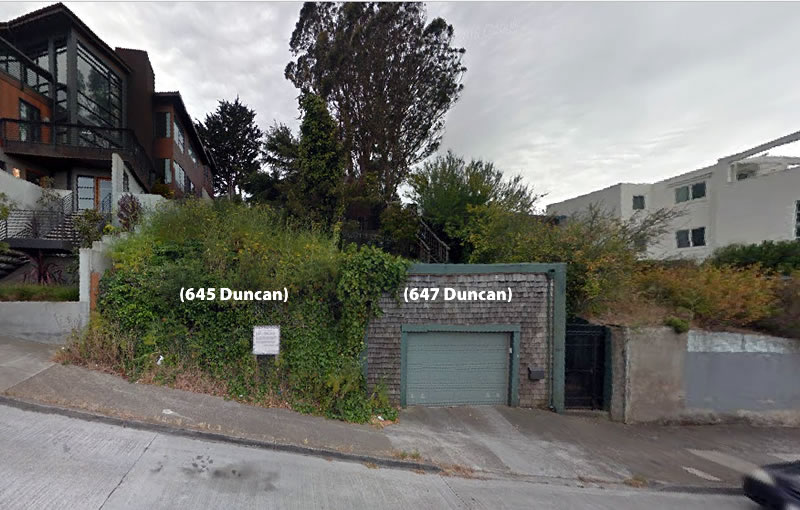 With the ground having been broken for the modern 4,820-square-foot home to rise at 645 Duncan Street, a project which was rather ironically challenged and then nearly scrapped in order to build an underground addition and private urban playground for the home next door which recently resold for a multi-million dollar loss, the plans for a modern new home to rise at 647 Duncan are in the works as well.
As proposed, the existing 1,439-square-foot home at the rear of the site and the detached garage fronting Duncan will be razed in order to make way for the 4,999-square-foot home designed by Edmonds + Lee, which includes a 1,090-square-foot garage.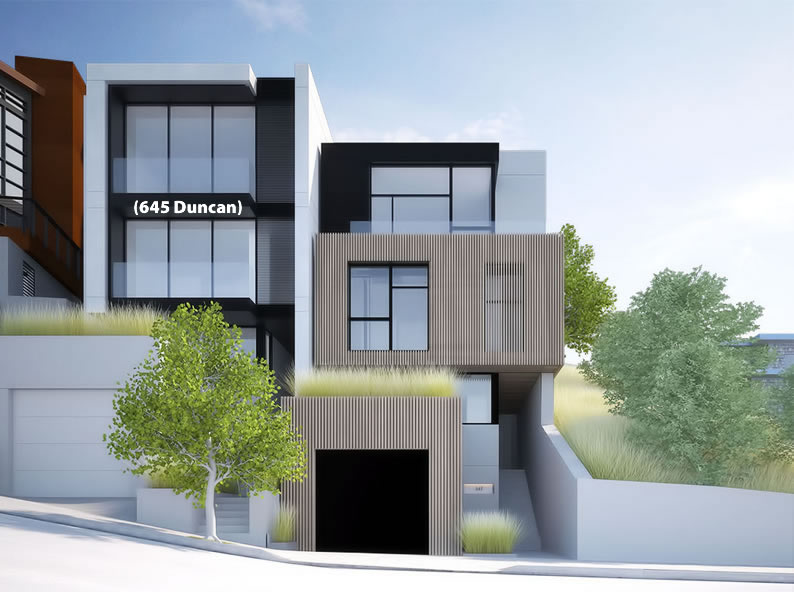 And as the development will require the demolition of an existing sound home, a Discretionary Review (DR) hearing will be required and the neighbors have just been notified.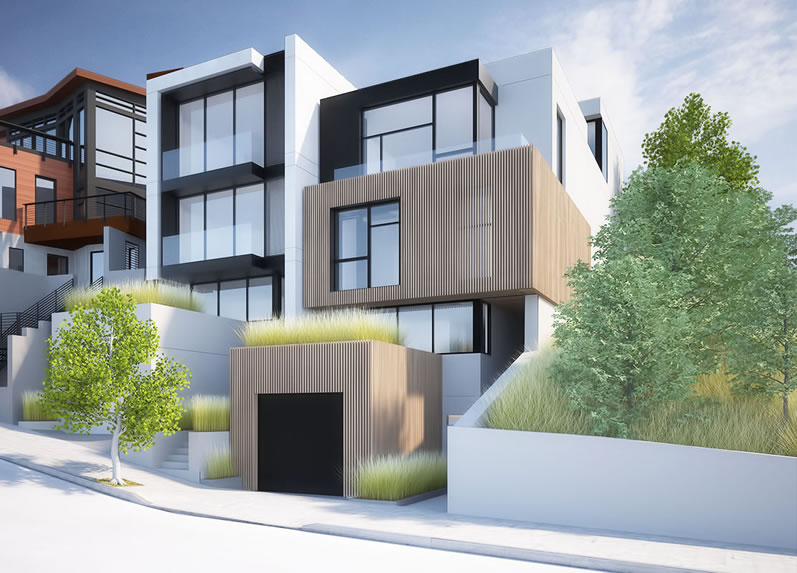 No word on whether another attempt to preserve "Noe Valley's Character and Charm" is in the works, but we'll keep you posted and plugged-in.