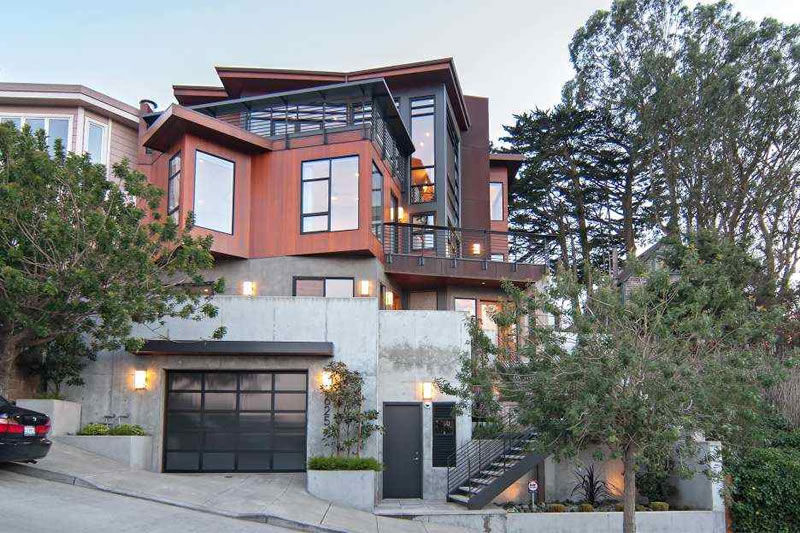 Purchased by a young tech couple for a record setting $7 million twelve months ago, after which the couple quietly acquired the adjacent parcel to the west, upon which they were planning to build an underground addition and private urban playground, the 6,000-square-foot home at 625 Duncan Street returned to the market three months ago listed for $6.5 million, having been "stripped out in some areas to allow for alterations."
Reduced to $5.5 million the month before last, the sale of 625 Duncan has just closed escrow with a reported contract price of $4.4 million.  The sale didn't include the adjacent undeveloped parcel at 645 Duncan, upon which a 5,000 square-foot-home is approved to rise if the couple's aforementioned expansion plans are scrapped.
As we first reported about the couple's proposed project last year, "the west side of the existing home at 625 Duncan will be redesigned, opening it up to the landscaped lot to create a massive Noe Valley estate, the total cost for which should easily total eight figures." Or not.
The sale of 625 Duncan did include estimates for "a speedy and efficient completion of the current work in progress."