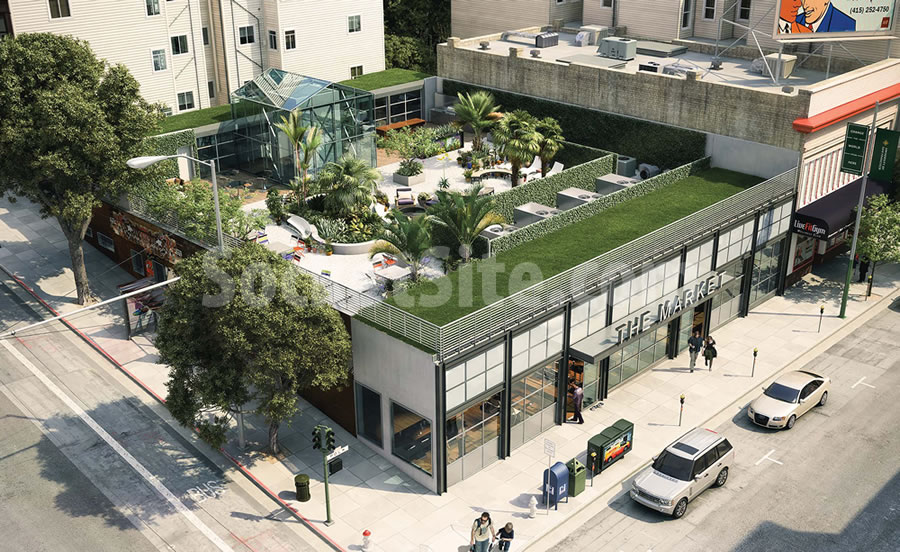 The operators of 'The Market' grocery and food emporium at the base of the Twitter building on Market Street are planning an expansion to Polk, with designs to renovate the former Big Apple Grocery site at the corner of Polk and Clay, designs which include a 7,000-square-foot grocery, nearly 5,500 square feet of restaurant space, and a lush deck and garden space on the roof.
In addition to the grocery, a café, pizza bar and Japanese tapas bar would occupy The Market's ground floor; a sushi restaurant and production kitchen would be constructed in the basement of the building; and a restaurant, deck and landscaped seating area for grocery patrons would be built on the roof.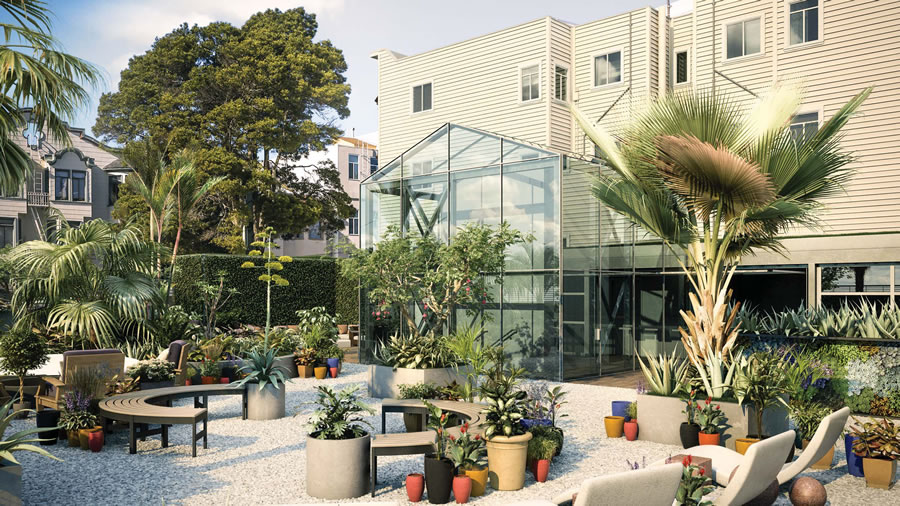 And if those plans aren't sweet enough, the proposed project includes a Smitten Ice Cream stand as well.
The size of the project and roof deck will require Planning Commission approval, however, and The Market on Polk's hearing has been scheduled for April 30.
UPDATE:  From the Marketing Manager of The Market: "Smitten will no longer be a part of The Market on Polk."