In the works since 2016, as we first reported at the time, the plans for a four-story building to rise up to 40 feet in height upon the underdeveloped Duboce Triangle parking lot parcels at 55 Belcher Street, behind the former Blockbuster turned Flagship gym at 158 Church Street, have been refined and formal approvals for the project are now officially being sought.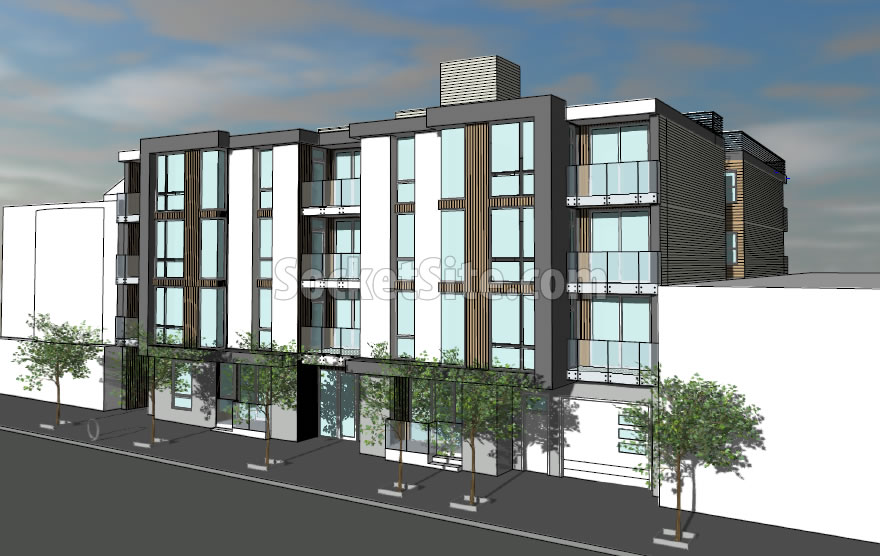 The refined plans for the project would yield 24 condos (a mix of 8 one-bedrooms, 13 twos and 3 threes) over a 10-car garage and three (3) of the residential units would be offered at below market rates.
But keep in mind that while the 55 Belcher Street site is zoned for development up to 40 feet in height, the density for the merged 10,600-square-foot parcel is limited to 18 units in principle. And as such, an application to secure Conditional Use Authorization for the additional density has been submitted to Planning.
As always, we'll keep you posted and plugged-in.