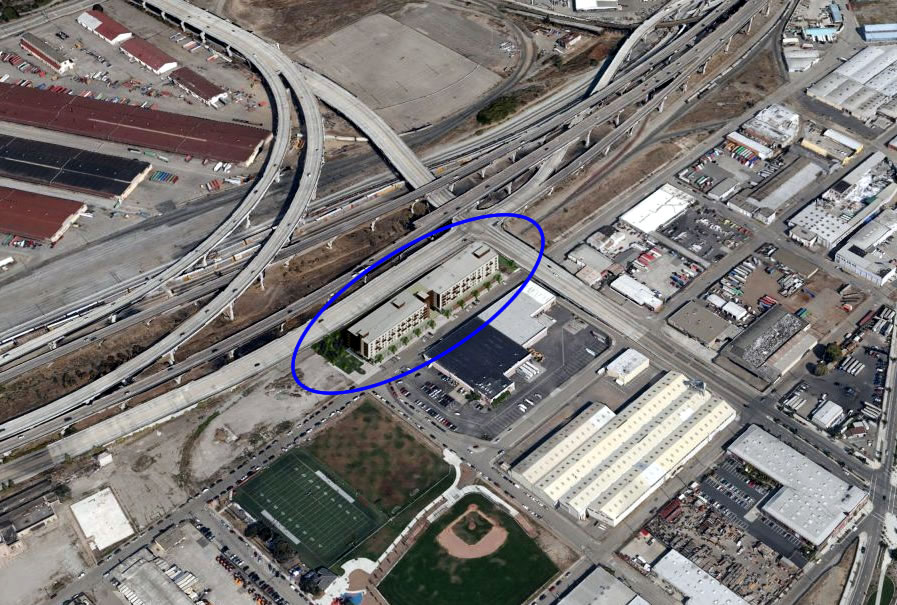 Originally approved for development back in December of 2014, the entitlements to develop 235 apartments over 14,000 square feet of ground floor commercial space and parking for 239 cars upon the Wood Street District block known as Development Area 8, fronting Wood Street between 20th and West Grand Avenue, to the northeast of West Oakland's historic 16th Street Train Station, officially expired last month.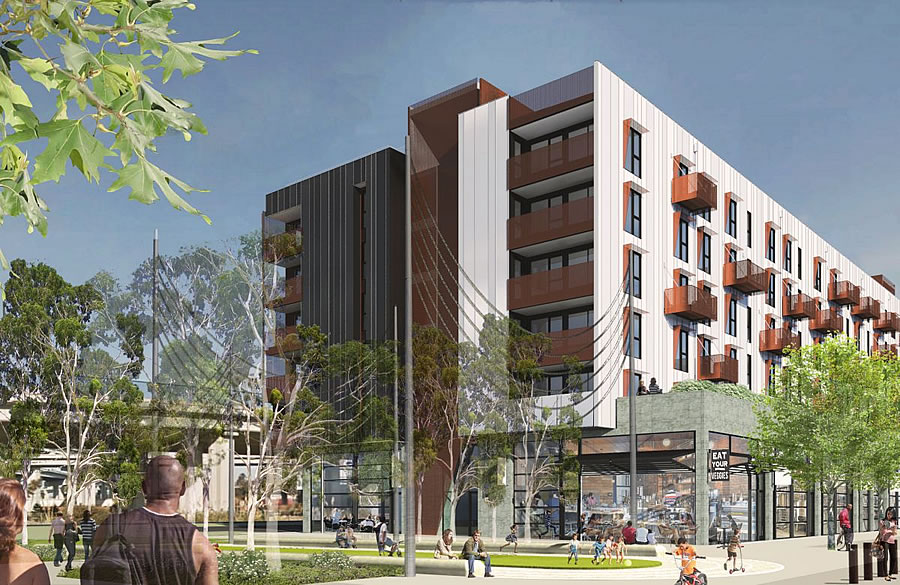 But as proposed and slated to be approved by Oakland's Planning Commission tomorrow, the project team would be granted another year to break ground for the modular Wood Street development.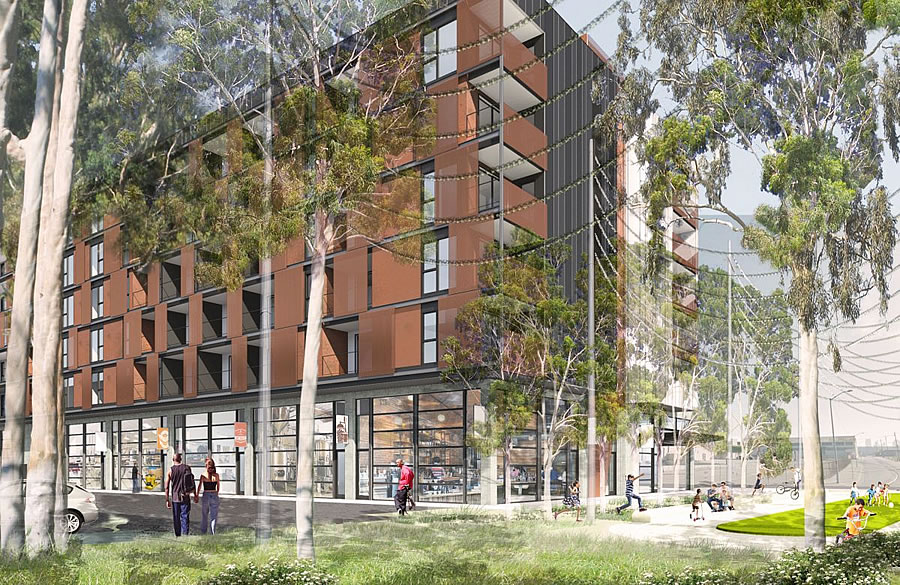 And according to Rick Holliday of Holliday Development, the project team is prepared to proceed with Stage 1 of the two-stage project in 2018 and possible Stage 2 as well (assuming a legacy railroad spur on the southern half of the Central Station site is able to be removed in a timely fashion).