The concept design for San Francisco's future 2.4-acre Under Ramp Park, which will run from the south side of Folsom Street to Howard, between First and Second and predominantly under the Fremont Street off-ramp and bus ramp serving the new Transbay/Salesforce Transit Center, has been refined by Conger Moss Guillard (CMG).
In addition to a beer garden, lounge space and game area adjacent to Clementina Street, at the center of the park, a now two-story pavilion structure is planned to rise at Folsom, with three food kiosks, a small indoor seating area, a multi-purpose community room and an adjacent plaza with outdoor seating and tables. And a formal dog park has been incorporated into the plans as well.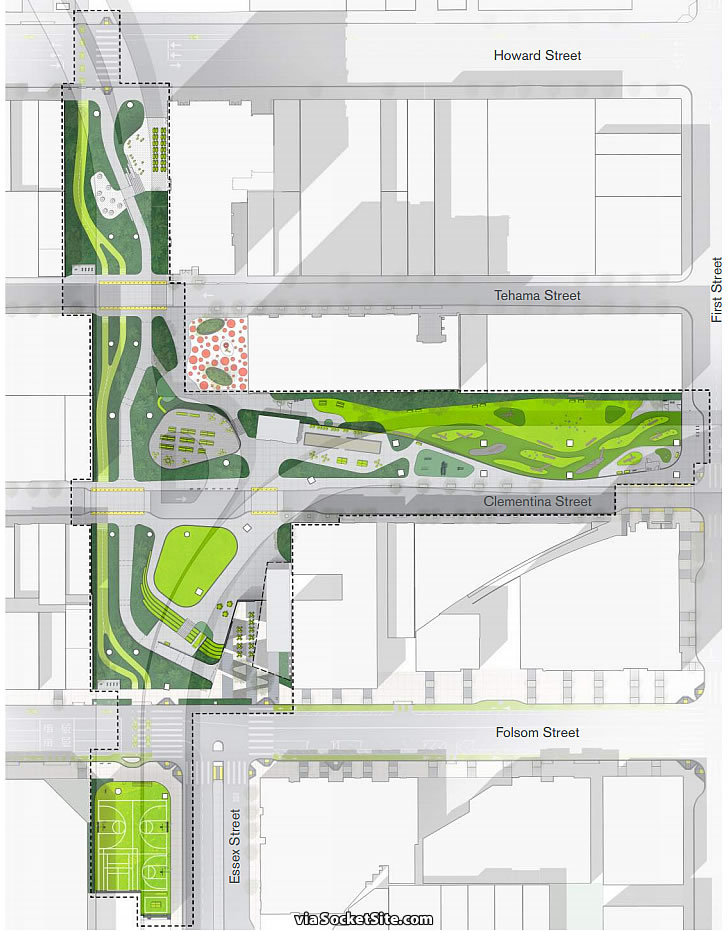 And assuming the refined plans are approved, the construction documents are expected to be finished in early 2020, the construction contract could be awarded and the ground broken by the end of 2020, and the new Under Ramp Park could open to the public in spring of 2022.
As always, we'll keep you posted and plugged-in.