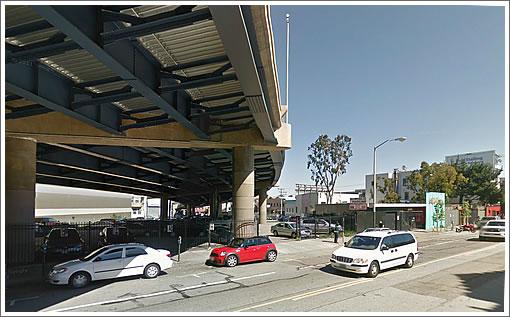 On the agenda for San Francisco's Land Use Committee next week, the formal designation of the two Caltrans parcels underneath the Central Freeway between Valencia and Otis Streets for use as the SoMa West Skate Park and Dog Play Area: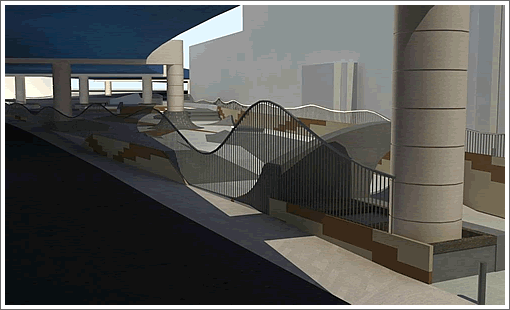 With designs first drafted by Newline Skateparks in 2009, and a lease for the parcels finally secured, construction on the skate park between Otis and Stevenson Streets, and a dog play area between Stevenson and Valencia, is finally slated to commence this May.
Originally designed to include basketball courts and a small children's' playground as well, in order to build a big enough area for dogs to run and play, the adjacent area set aside for the courts and playground will be used for parking City cars that will be displaced when the skate park is constructed rather than encroaching on the area for dogs.
In the words of the Department of Public Works: "It turns out that air quality concerns would have prevented a playground in that space anyway." Apparently the Department isn't as concerned for the skaters or dogs.