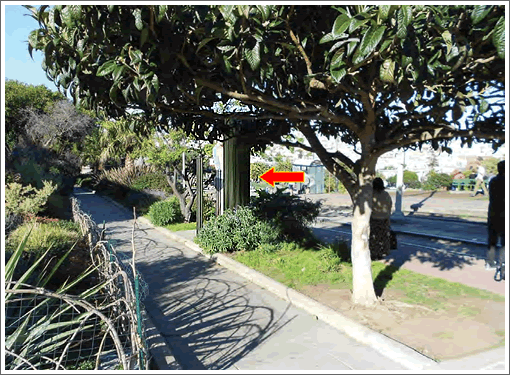 Citing problems with public urination, the grand plan for the $13 million makeover of Mission Dolores Park now includes San Francisco's first pissoir, the "pPod," to be built at the southwestern corner of the park, between the Muni tracks and north-south pathway.
Everything you wanted to know about the design and use of the proposed pPod: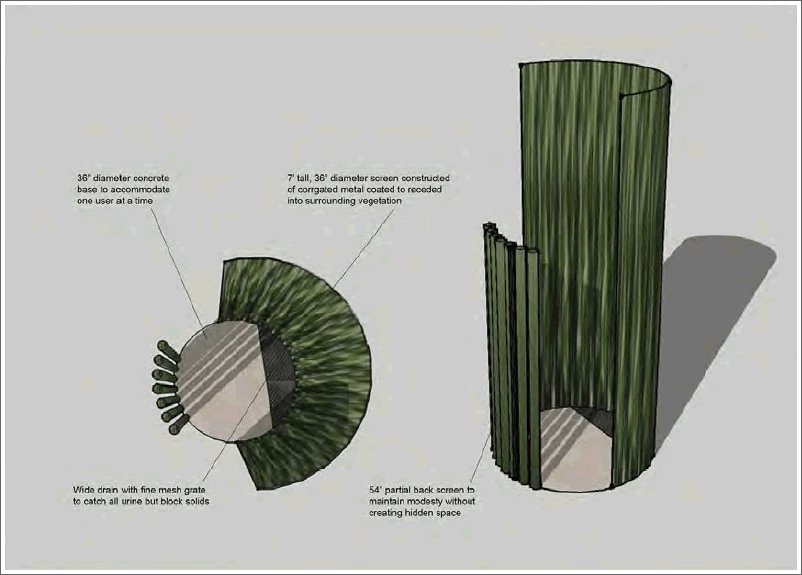 The pissoir would have a front and back semi-circle screen consisting of specialized wire fencing covered with vines a three-foot diameter concrete base and a sanitary drain with a fine mesh grate. A user would enter the pissoir from the existing north-south internal pathway and face the interior of the Park (click image above to enlarge).
Views of the pissoir user from the interior of the Park would be blocked by a seven-foot-tall vine covered screen facing the Muni tracks. Views of the user from the perimeter of the Park and public right-of-way near Church and 20th Streets would be partially hidden by a four-foot-tall partial back screen "to maintain modesty without creating hidden space."
The sanitary drain would include a one way valve that would pass urine and capture odor without flushing. Poles would be placed within the pissoir that would be "intended to prevent users from squatting and using the pissoir for defecation."
No word on whether opponents have yet decried the Amsterdamnation™ of San Francisco, so we're slapping a quick TM on it just in case.