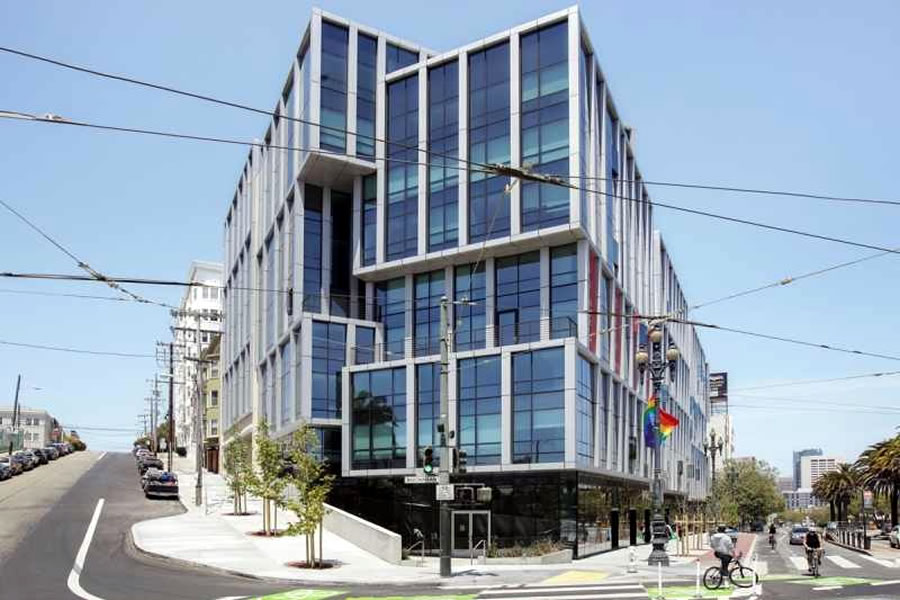 Featuring "an ideal floor plan with bedrooms on opposite sides of the living space, tons of closet space, a contemporary kitchen with high-end European-style cabinetry, stainless steel appliances with a coveted gas stove and sumptuous quartz counter-tops," along with "glorious south facing light" and a parking space in the building's garage, the 990-square-foot, two-bedroom unit #609 in the Bernardo Fort-Brescia designed Linea development at 8 Buchanan Street just resold for $995,000 or "over $1,000 per square foot," which certainly isn't cheap!
Purchased for $1,115,720 in April of 2014, however, the re-sale of the contemporary two-bedroom unit was 9.4 percent cheaper on an apples-to-apples basis, despite the 9-year hold and fact that the frequently misreported Case-Shiller index for "San Francisco" condo values is still "39 percent higher than in April of 2014" (having dropped 9 percent over the past couple of quarters and trending down).
Keep in mind that two-bedroom units at 8 Buchanan were being flipped for six figures more than their original contract prices mere months after the building opened, which isn't uncommon when values are actually going up versus down.
And while "it's just one data point," it's a point in the line that's being drawn.