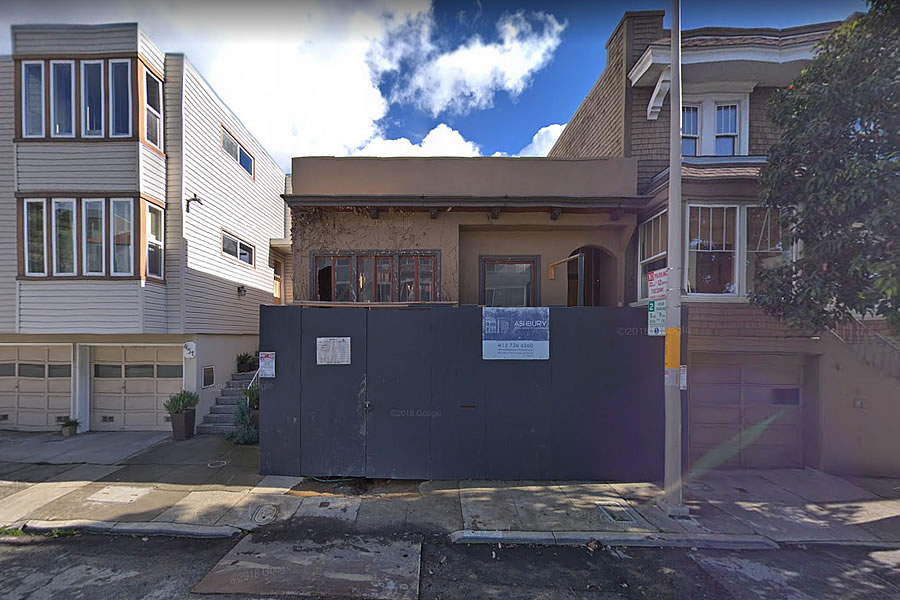 San Francisco's City Attorney, Dennis Herrera, has just filed suit against construction engineering firm Santos & Urrutia Associates, its principals and several clients and contractors over "an elaborate scheme" to excavate and expand under multiple San Francisco homes without securing proper permits and employing forged documents, lies and fake plans to trick inspectors and City agencies.
Rodrigo Santos, the firm's chief financial officer, is a former president of the Building Inspection Commission. Albert Urrutia, the firm's chief executive officer, has sat on the City College Board of Trustees and the City's Workforce Investment Board. And according to the complaint, "Santos' and Urrutia's decades of experience and familiarity with the Department of Building Inspection was used to circumvent regulation and oversight by that department and the Planning Department."
The lawsuit, which is tied to three San Francisco properties in specific (147 Marietta Drive, 601A Fell Street and 457 Roosevelt Way, which is pictured above) also names the contractors that performed the un-permitted work and the property owners as defendants.
From Herrera's office with respect to the basic scheme:
The property owners hired Santos & Urrutia to assist in adding lower floors to their homes by digging below the existing foundation. These types of excavations require extensive regulatory oversight to ensure they're done safely.

However, the defendants in this case misrepresented the work they planned to do as uncomplicated construction, like remodeling a bathroom or kitchen. They quickly obtained over-the-counter building permits for simple construction and then did major excavations far beyond the scope of those permits or without permits at all. They also failed to notify adjacent property owners of the excavations as required by law.

Only after being caught and cited by the Department of Building Inspection did the defendants file permit applications to get the correct permits. But even then the defendants repeatedly falsified the information on those applications and continued to work beyond the scope of their permits and in violation of numerous City stop-work orders.
The use of fake excavation and emergency shoring permits; special inspection reports with forged signatures and stamps; and alternate sets of plans, such as one set for a permitted "kitchen and bathroom remodel" versus a secret second set of plans which included the addition of an entirely new floor and living space, were also employed.
Sound familiar?
The suit seeks a court order appointing a receiver to properly repair the properties so they conform to the law; an order preventing the defendants from claiming any tax benefits for the properties; a disclosure to the City of all work the defendants are performing in San Francisco; and monetary penalties of up to $500 per day for each violation of the Building Code, up to $1,000 per day for each Planning Code violation, and up to $2,500 for each unfair business practice violation, which could easily total seven figures in all.