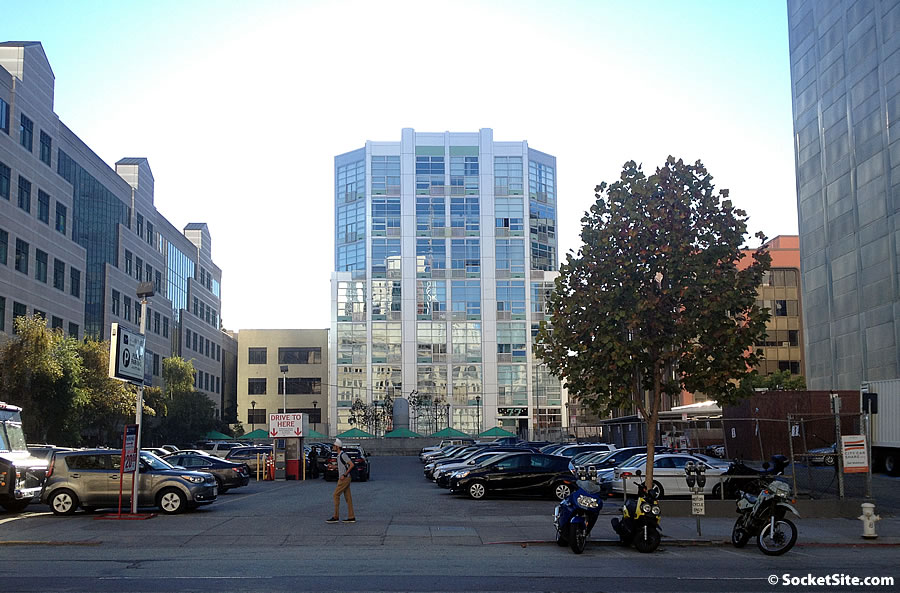 As we first reported earlier this year:
"While the preliminary plans for a 21-story hotel with 480 rooms to rise up to 200 feet in height across the Central SoMa parking lot at 350 Second Street were submitted to Planning a few years ago, said plans have been downsized and its mass has shifted.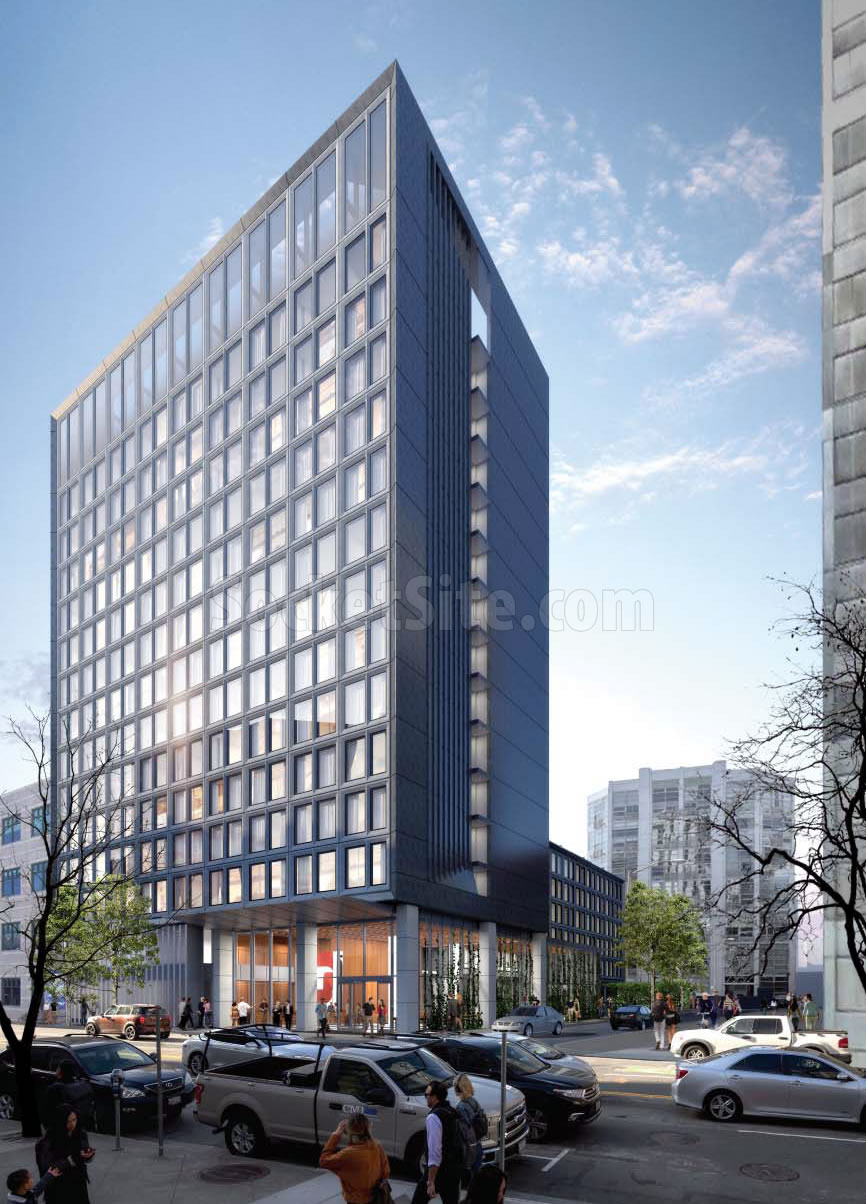 As redesigned by Skidmore, Owings & Merrill (SOM) for the project team, which has yet to select/secure the proposed hotel's flag/operator, the hotel's 14-story tower component, which would rise to a zoned height of 130 feet, not including its 20 foot parapet, now fronts Second Street with a 7-story podium and the hotel's lobby behind.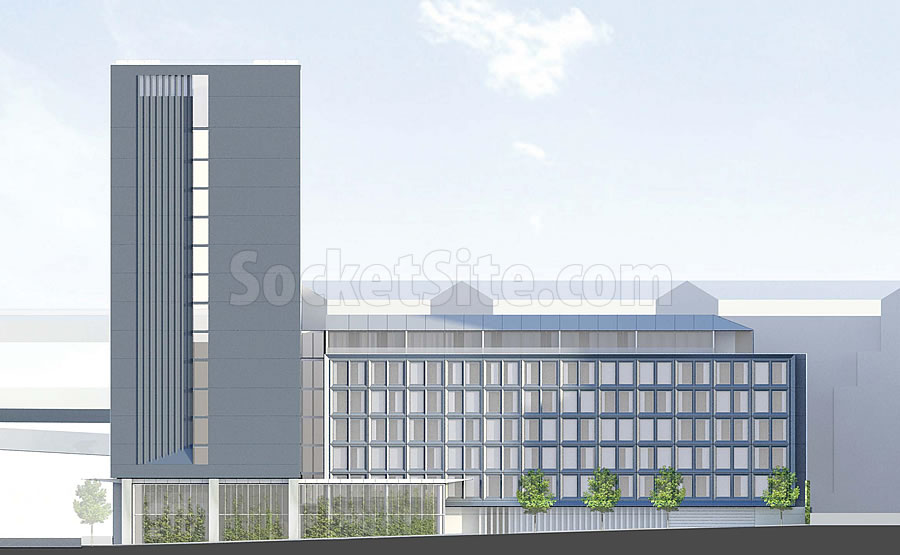 The shift in mass should come as welcome news to owners of higher-floor condos at 77 Dow and BLU (631 Folsom Street) which overlook the current 130-space parking lot.

The downsized plans now yield a total of 294 rooms, with a total of 18 valet parking spaces in an underground garage, a 3,100-square-foot restaurant/bar space fronting Second Street and a 2,800-square-foot enclosed "open space" on the corner of Second and Dow as newly rendered below.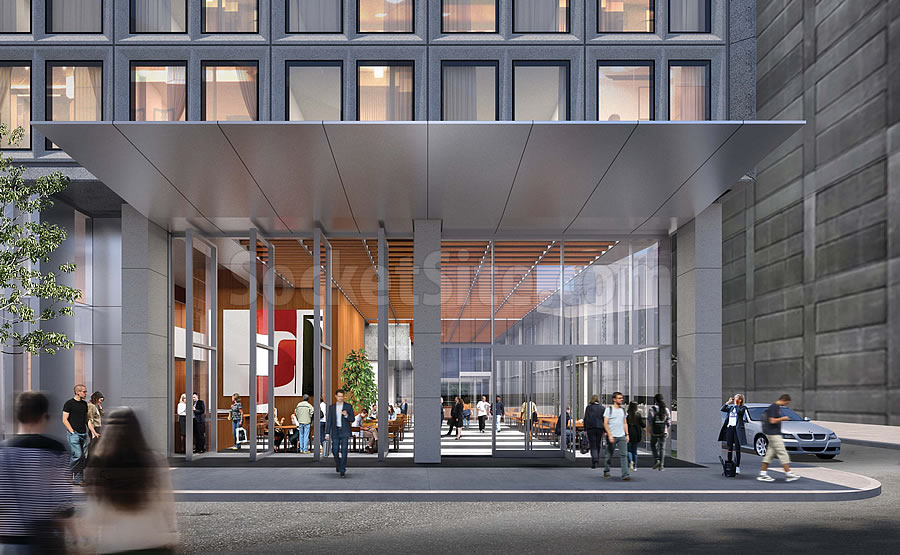 And according to the development team's target timeline, they're aiming to open the hotel by mid-2020 which would require a ground breaking by the end of this year."
And with the room count having sine been bumped to 297, the parking space count reduced to 17 and the restaurant/bar space fronting Second Street now measuring closer to 3,000 square feet, the plans for the proposed 350 Second Street hotel, which remains un-flagged, but is expected to be "a nationally-affiliated, upscale hotel," are slated to be approved by San Francisco's Planning Commission next week.