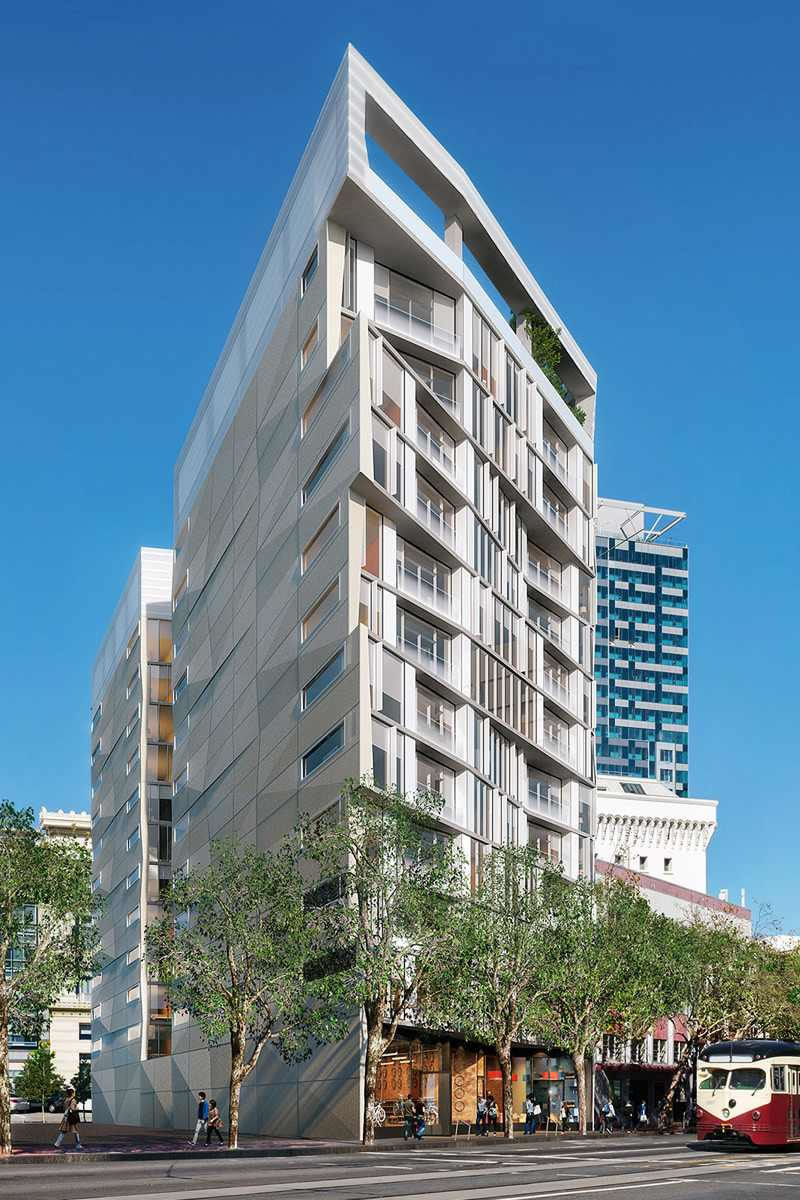 Trumark Urban's proposed 12-story building to rise at 1554 Market Street, between Franklin and Van Ness, with 109 condos over three ground-floor retail spaces and an underground garage for 28 cars, is slated to be approved by San Francisco's Planning Commission at the end of the month (June 25).
The proposed development is composed of two distinct structures designed by Handel Architects and connected by a skybridge: one fronting Market Street with the project's two main retail spaces, and the second fronting Oak Street with the building's lobby, garage entrance and the third little retail space, likely a café.
Three existing buildings will need to be razed for Trumark's project to be constructed, including the garage at 55 Oak Street and the office building at 1554-1564 Market Street.
The modern twelve-story building would rise directly adjacent to the Market Street parcels upon which the redesigned One Oak tower could rise up to 37-stories in height.
If approved, Trumark is aiming to quickly break ground and have 1554 Market ready for occupancy by Spring 2017.  And of the 109 condos, 13 are to be offered at below market rates (BMR).