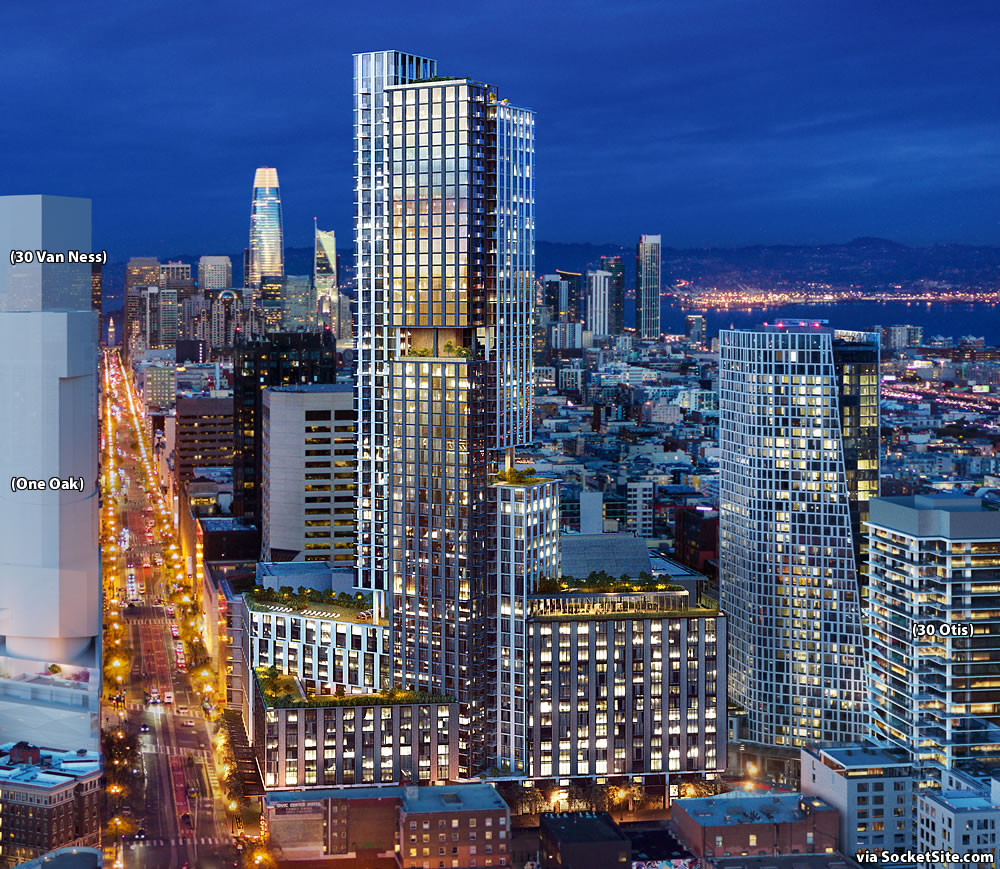 Deemed an Environmental Leadership Development Project by Governor Brown back in 2018, which limited the scope and timeline for any EIR-based challenges of the project, the plans for a 55-story tower with nearly 1,000 units of housing to rise up to 590 feet in height on the former San Francisco Honda site at 10 South Van Ness Avenue were approved by Planning two years ago.
While the entitlement for the site came with a standard condition that a site or building permit for the tower be approved and issued within three years of the tower being approved, an application to secure a permit for the project wasn't submitted to the City until June of this year. At the same time, the project team has just requested that their deadline for securing a permit for the project be pushed back to March of 2026.
In addition to 966 residential units (a mix of 347 studios, 433 one-bedrooms, 165 twos and 21 threes), the Hub District development is slated to yield over 29,400 square feet of new retail and restaurant space, with a basement garage for 261 cars, an enclosed mid-block pedestrian connection between Market and 12th Street, and a new entry to the Van Ness Muni Station, with a new elevator, stair and escalators within the ground floor of the project itself and adjacent to the mid-block alley.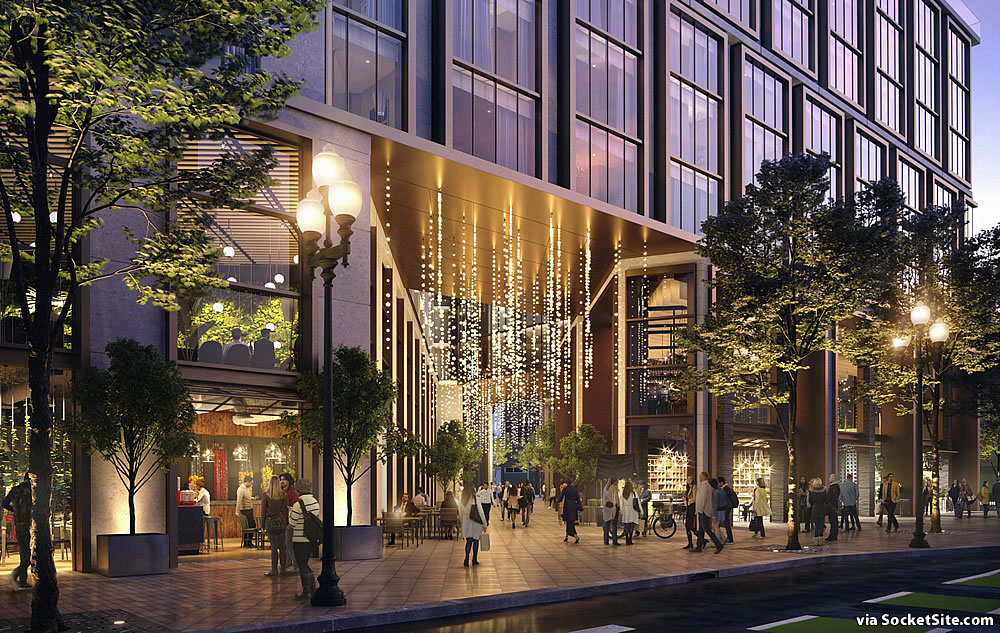 We'll keep you posted and plugged-in.