While Build Inc.'s plans for a 40-story, 319-unit tower to rise up to 420 feet in height at the intersection of Market, Oak and Van Ness Avenue were approved by Planning and entitled back in 2017, the signature "One Oak" project has yet to break ground.
And as we revealed earlier this year, with the entitlements for the tower slated to expire anew next June, having originally been set to expire last year but successfully extended by Build without breaking ground, a revision to the approved plans has been requested.
The proposed revision would increase the unit count for the tower from 319 to 453 units, primarily by reducing the average unit size from 1,030 to 791 square feet, within a "slightly modified building form" as newly rendered by SCB below: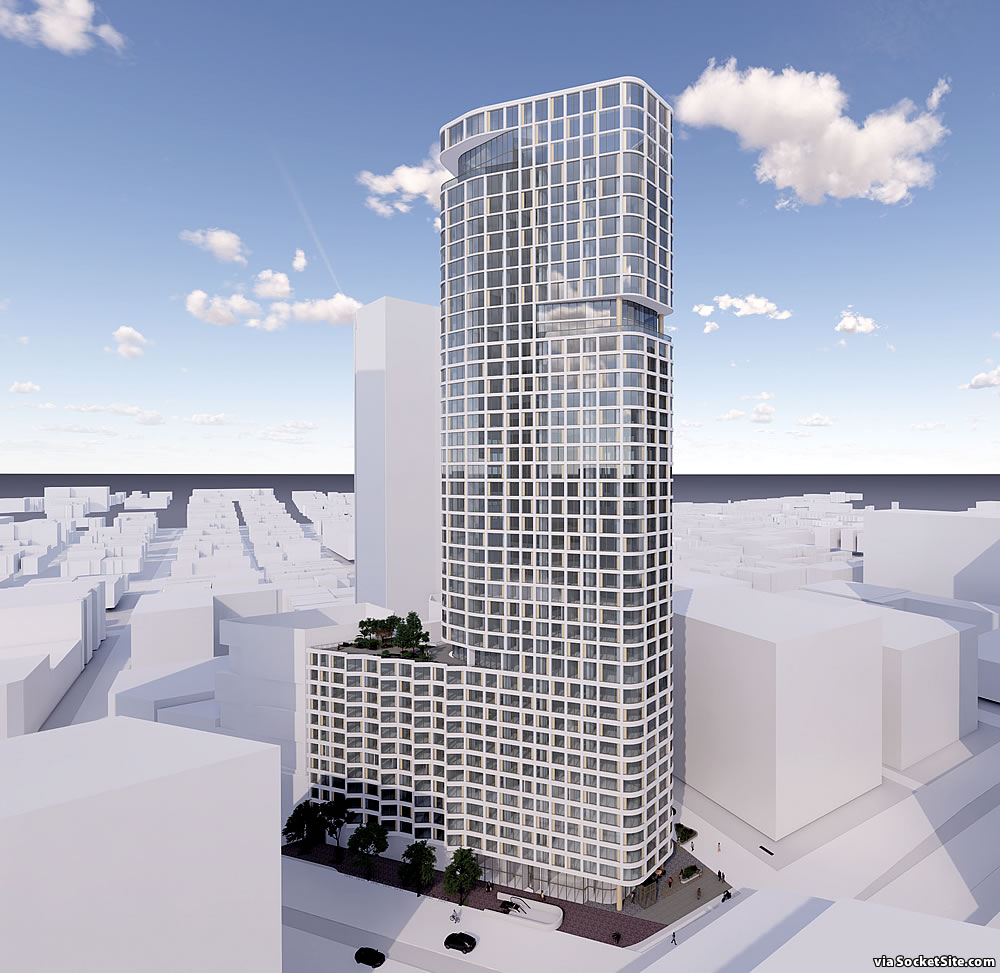 The approved plans for the signature Oak Plaza at the base of the tower, which had been designed by Snøhetta, have been "slightly modified" as well: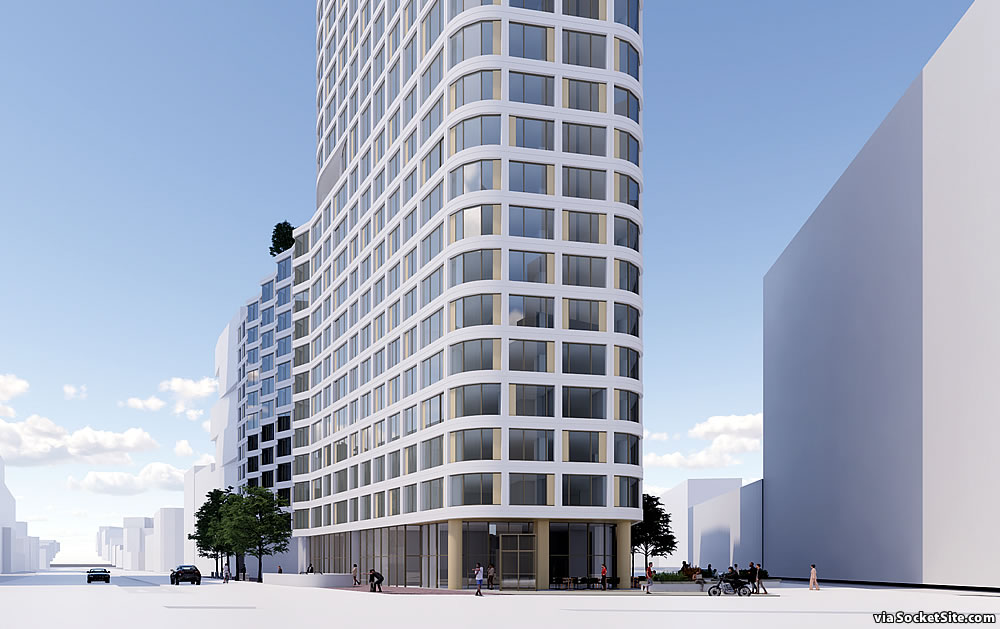 And no, a building permit for the modified tower has yet to be requested nor has a demolition permit for the site.  But we'll keep you posted and plugged-in.