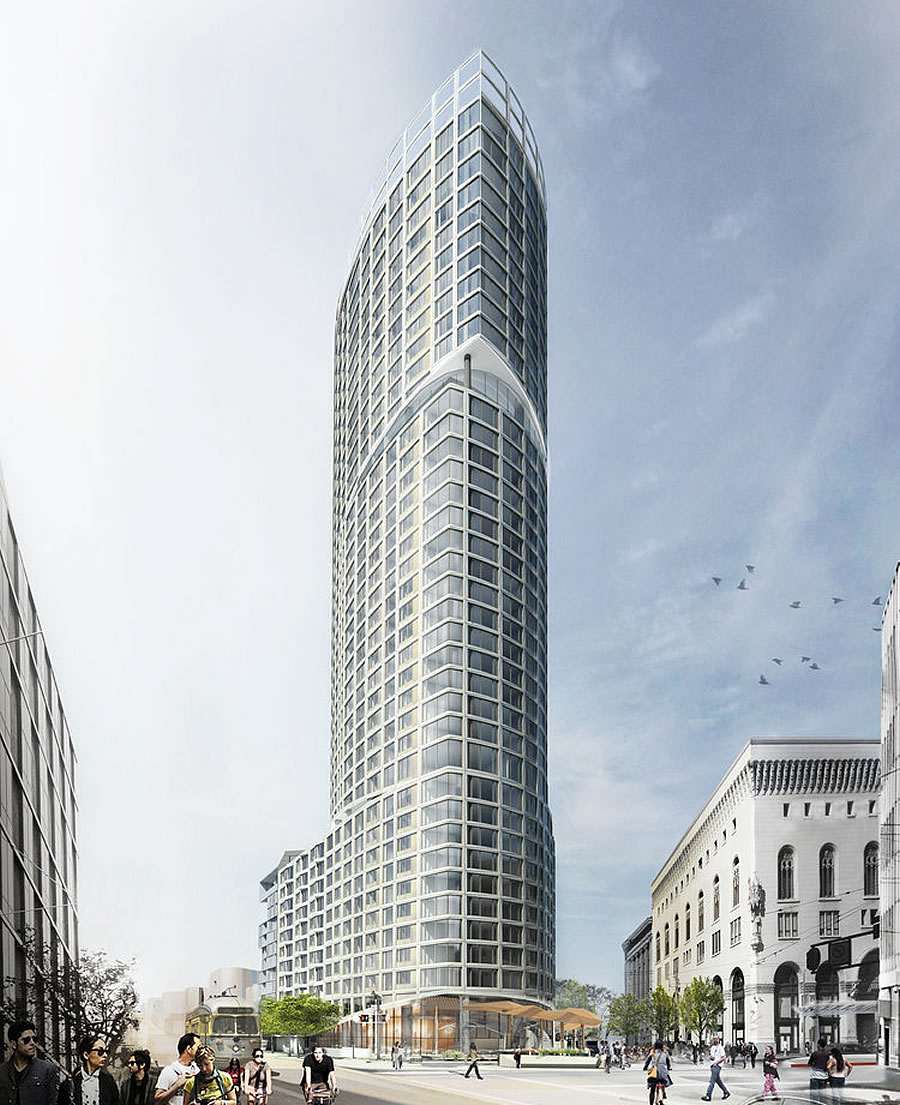 While the plans for a 40-story, and now 319-unit tower to rise up to 420 feet in height at the intersection of Market, Oak and Van Ness Avenue were approved back in 2017, the signature "One Oak" project has yet to has yet to break ground.
And with the entitlements for the tower slated to expire this June, Build Inc, which had been seeking a buyer for the project, has submitted a request to extend the project's entitlements by two years to June 15, 2022, an extension which is slated to be approved by the City next week.
At the same time, an application to allow the surface parking lot on the site, behind the All Star Cafe, to continue to operate for up to another five (5) years has been submitted to Planning as well.