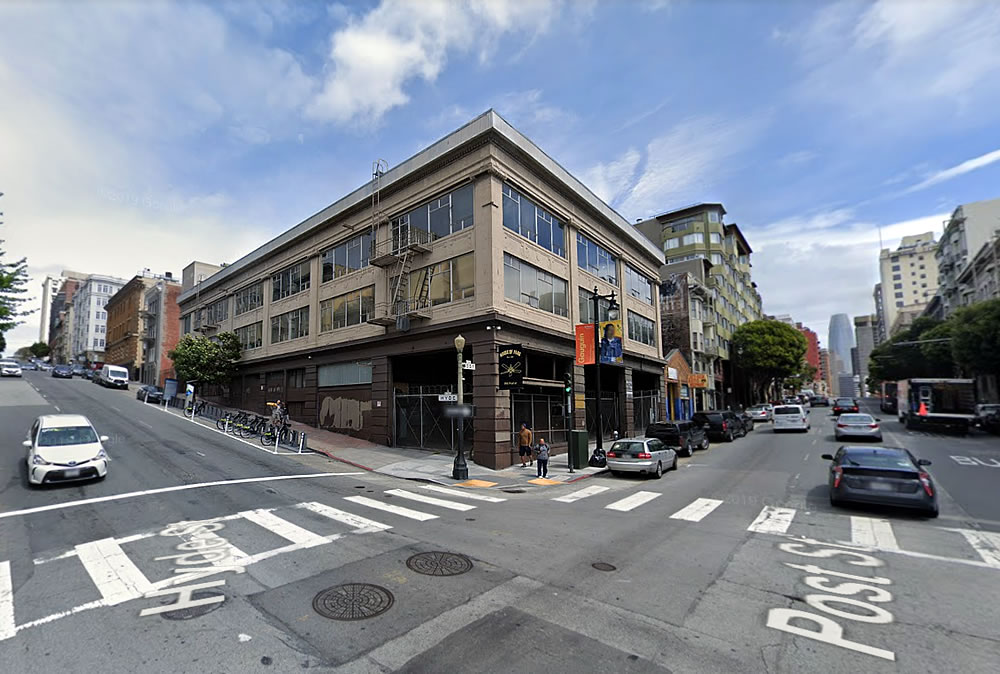 With the support of Supervisor Peskin, the formal application to convert the top two floors of the shuttered House of Fans building at 888 Post Street, at the corner of Hyde, which sits on the border of Peskin's Supervisorial District Three and Supervisor Haney's District Six (which is right across the street), has been submitted to Planning.
As proposed, the 76-bed facility would provide on-site services and shelter for homeless youth aged 18 to 24 while the ground floor of the building would be occupied by Goodwill Industries which plans to operate a drive-up donation center, warehouse and job training facility, including a new computer lab and classrooms, on site.
The estimated budget to renovate the building for use by Goodwill and the San Francisco Department of Homelessness and Supportive Housing is currently running around $1 million.  And the renovation could be completed in around 7 months if approved.