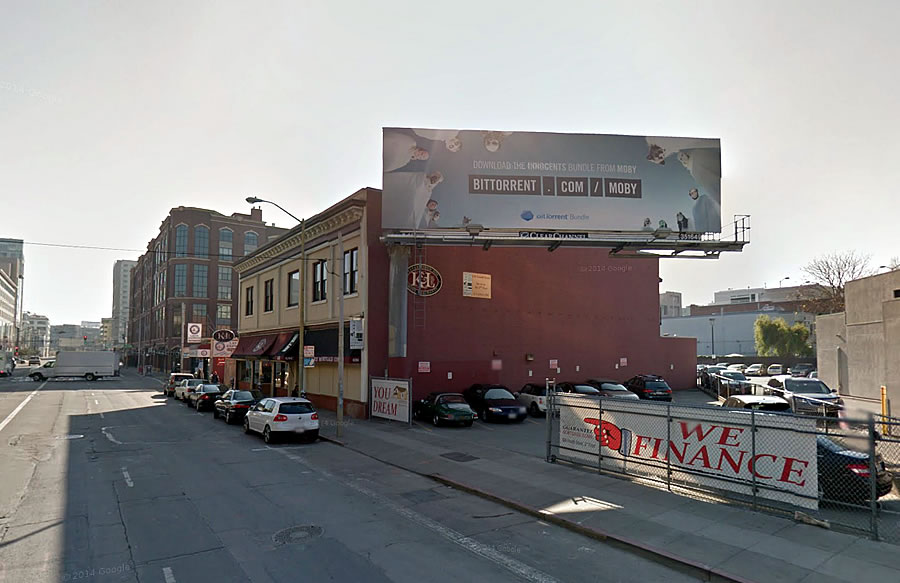 San Francisco's Planning Department has just finished its review of the preliminary plans for a 37-story tower to rise at 636 4th Street.  And it doesn't support what has been proposed and rendered below.
As proposed, the current K&L Wine Merchants building and adjacent Latte Express would be razed to make way for the 350-foot tower, the designs for which include 427 residential units, 3,200 square feet of commercial space fronting Fourth and Bluxome Streets and an underground garage for 119 cars.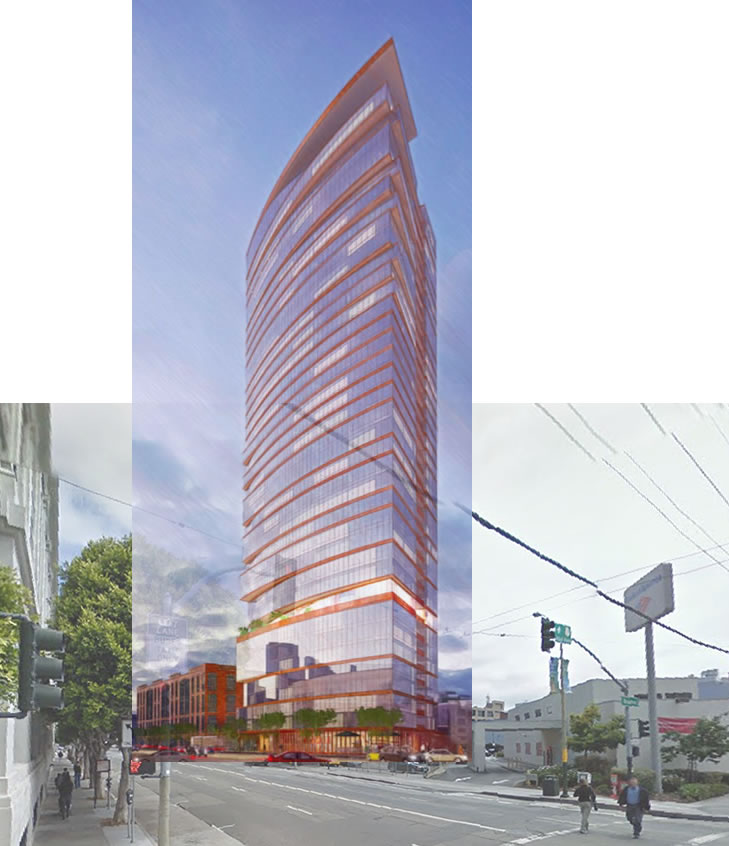 While the 636-648 4th Street site is currently only zoned for development up to 85-feet in height, it is slated to be up-zoned as part of the proposed Central SoMa Plan.  But the maximum proposed height for the site under The Plan is 250 feet, with setbacks in the massing above 85.  And Planning doesn't appear to be amused by the extra 100 feet as proposed.
From the Planning Department's Preliminary Assessment of the proposed tower as designed by SCB:
"The Planning Department does not support the proposed project height (350 feet) and recommends that the project be revised to both conform to the proposed high‐rise alternative height and bulk controls that require a 15‐foot setback at a maximum of 85‐foot height on all lot edges.

The project should better conform to the intent of the mid‐rise district with occasional spire‐like towers which would indicate a design with a stronger streetwall and podium."
In addition, "the design should explore opportunities for greater activation both along Bluxome and the interior property line along the 505 Brannan mid‐block alley."  And Planning recommends that "the project be sculpted at the top but otherwise supports the architectural intent and "quoins" expression."
San Francisco's Planning Commission and Board of Supervisors could, of course, approve an up-zoning for the 636 4th Street parcel to 350-feet in height and allow the project to proceed as proposed.  But it would appear as though Planning is sticking to its Plan, which could spell trouble, or at least an up-hill battle, for both this project and Kilroy's proposed Flower Mart development as well.