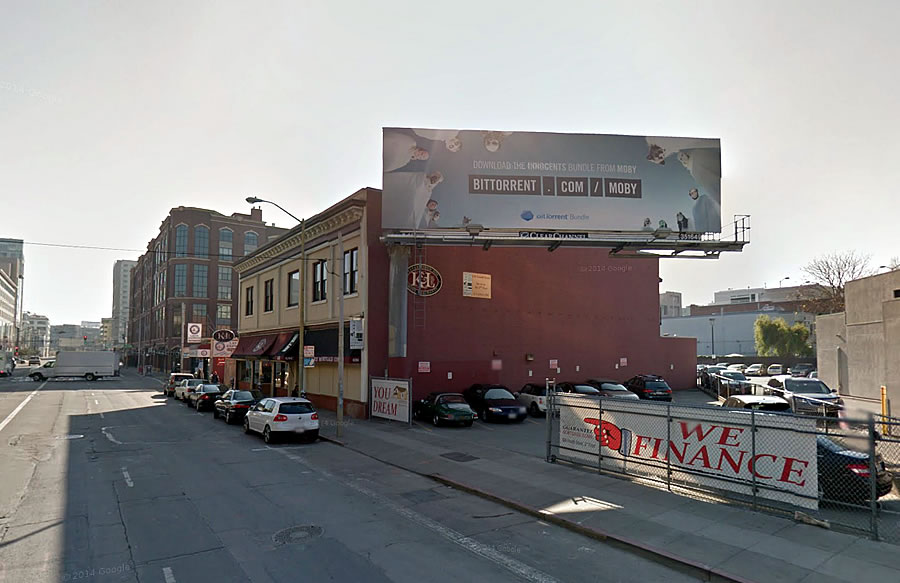 Plans to raze the K&L Wine Merchants building and adjacent Latte Express in order to make way for a 350-foot tower, with 427 residential units over a 3,100-square-foot commercial space fronting Fourth Street, have been submitted to San Francisco's Planning Department for review.
Solomon Cordwell Buenz has been engaged to design the proposed tower to rise across the 636-648 4th Street site, a site which is currently only zoned for 85-feet in height but could be up-zoned to 250-feet under the proposed Central SoMa Plan, as reported by the Business Times.
As proposed, the development would include parking for 119 cars and would need an up-zoning on top of the up-zoning in the works in order to proceed as envisioned and designed.
UPDATE: As noted by a plugged-in reader below, K&L Wine Merchants is moving into the former T.J.Maxx building at 855 Harrison Street, between 4th and 5th. The temporary use permits for the move were filed late last year.