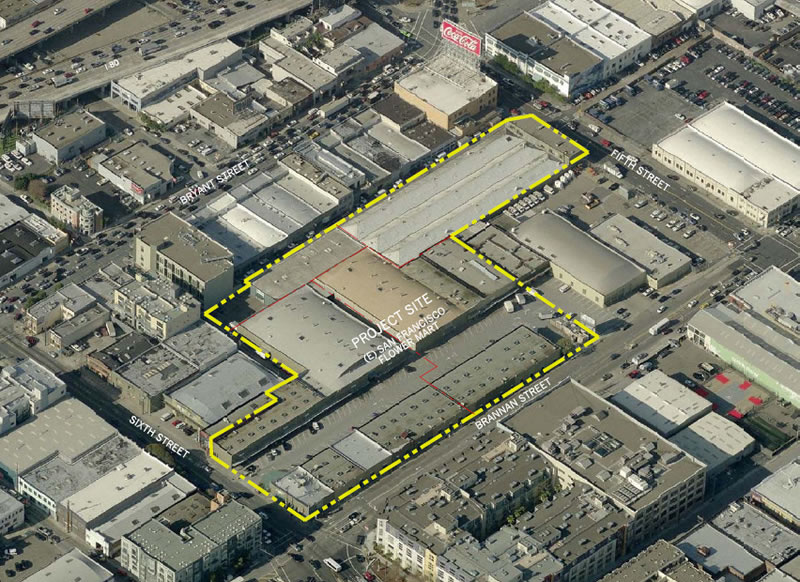 Facing a ballot measure fight for which the signatures have already been collected and could have blocked any redevelopment of the San Francisco Flower Mart site in Central SoMa, Kilroy Realty has agreed to "long-term leases at affordable rates and a relocation plan during construction" for existing vendors at the Mart, according to the Chronicle.
In addition to a replacement Mart, Kilroy's plans for the Central SoMa site include 1.5 million square feet of office space and 46,000 square feet for retail and restaurants, with three towers rising over 200 feet on the site which is currently only zoned for industrial use and no more than 55-feet in height.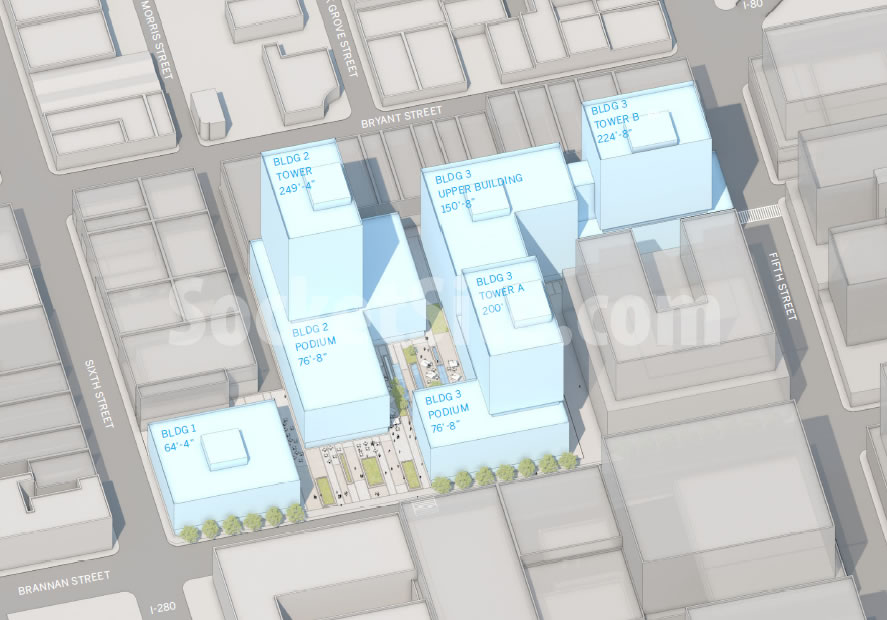 In exchange for the aforementioned agreement, which was championed by former Board of Supervisors President Aaron Peskin, the proposed ballot measure, which would have disallowed any change in zoning for the Flower Mart site, will be withdrawn and the vendors will support Kilroy's development.
Keep in mind that while the City's pending Central SoMa Plan recommends the parcel be rezoned for commercial development and up-zoned for additional height, it only recommends an increase to 85-feet.
And there's no official word on whether Kilroy plans to move forward with their proposed underground replacement Mart as rendered above or will pursue their alternative above-ground design with a main tower rising up to 280-feet and a central multi-level plaza, as we first reported earlier this year.