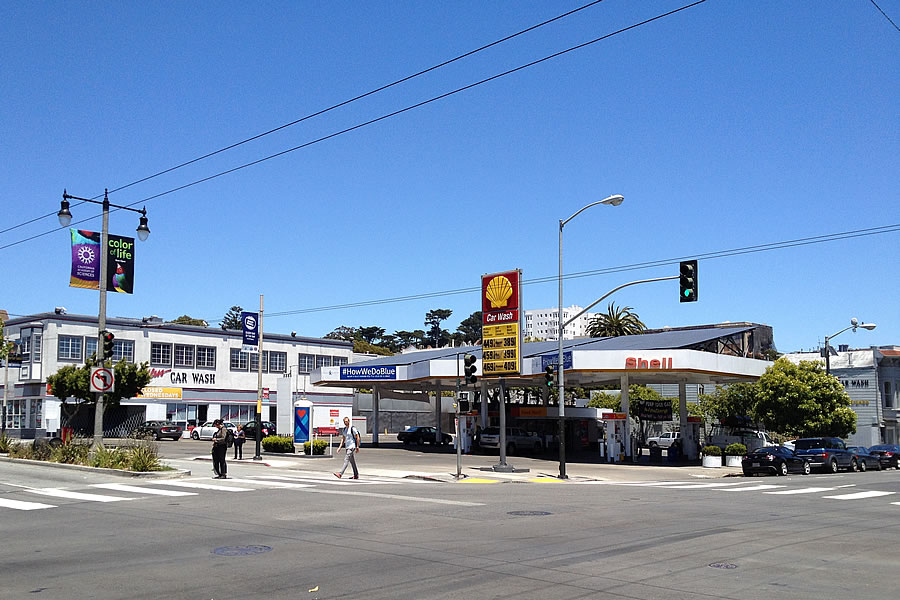 Plans to demolish the Divsadero Touchless Carwash and Shell gas station on the northeast corner of Divsadero and Oak are in the works.
As currently conceived by the development team working with Roy and Patty Shimek, the owners of the property, a four to six-story building with 160 market-rate condos over parking for 78 cars and 8,000 square feet of retail space would be built across the 400-444 Divisadero Street site.
And as noted by a plugged-in tipster (tips at socketsite.com), the proposed project would include razing the residential buildings at 1048-1052 Oak and then moving the historic two-story Victorian at 1060 Oak Street fifty feet to the east in order to provide more room for the development.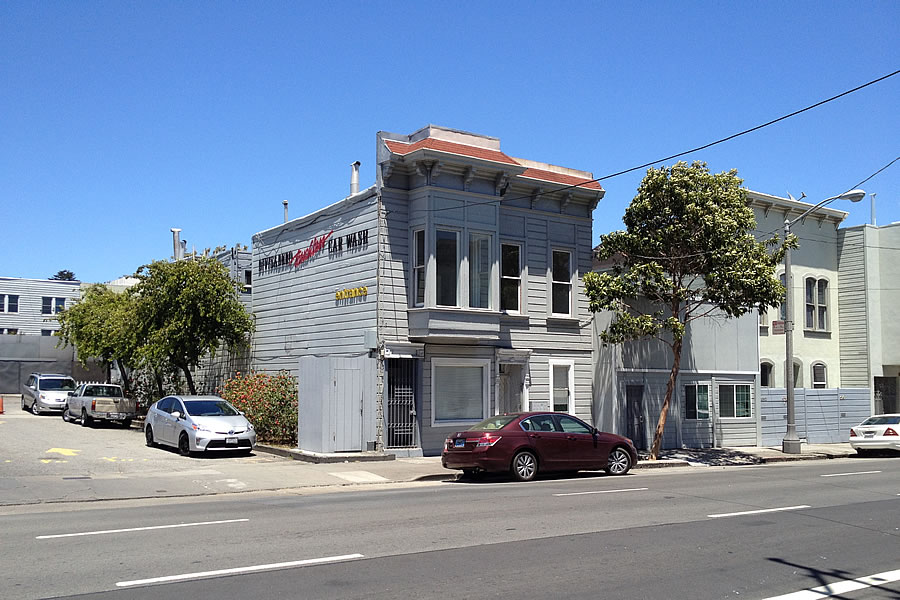 The northeast corner of Divisadero and Oak circa 1959:
We'll keep you posted and plugged-in as plans for the prominent NoPa corner evolve.
UPDATE: Designs And Details For 152-Unit NoPa Development