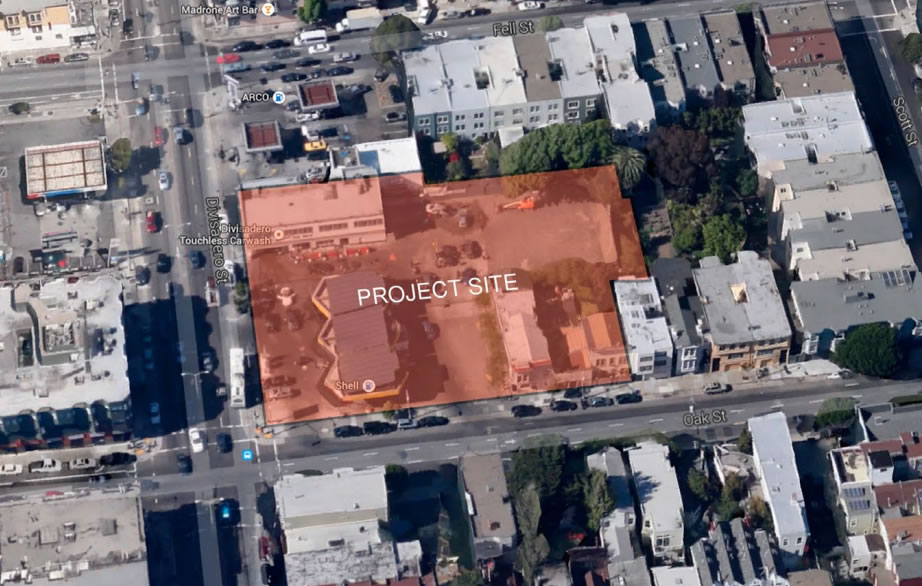 Plans to demolish the Divisadero Touchless Carwash and Roy's Shell station on the northeast corner of Divisadero and Oak and construct a six-story development with 177 apartments over 8,000 square feet of retail space and a stacked garage for 75 cars have been redesigned by WDG Architecture (versus SCB) for the Genesis Real Estate Group.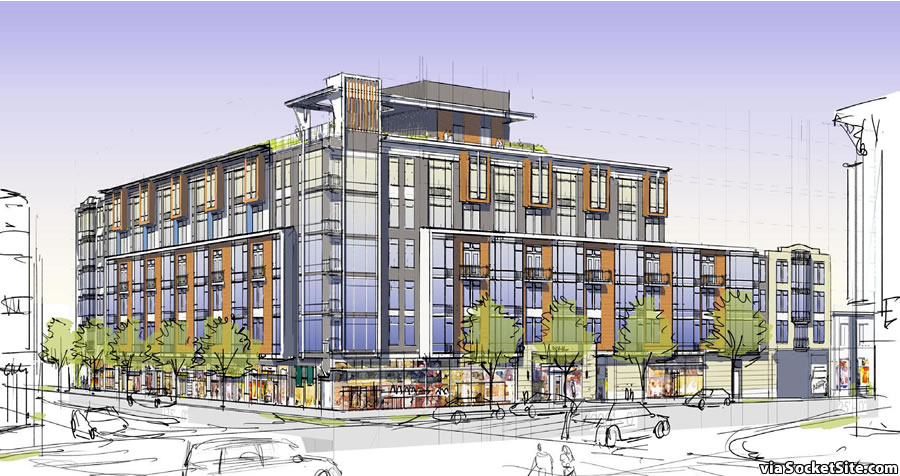 And the formal application to move forward with the development of 400 Divisadero has just been submitted to Planning.
In addition to leveling the corner Shell station and car wash, the proposed development includes razing the existing residential buildings at 1048-1052 Oak and moving the two-story Victorian at 1060 Oak Street fifty feet to the east in order to provide more room for the project which would rise up to 65 feet in height with a 4,800-square-foot courtyard behind the building, 4,400 square feet of terrace on the second floor and over 11,000 square feet of deck space across its roofs.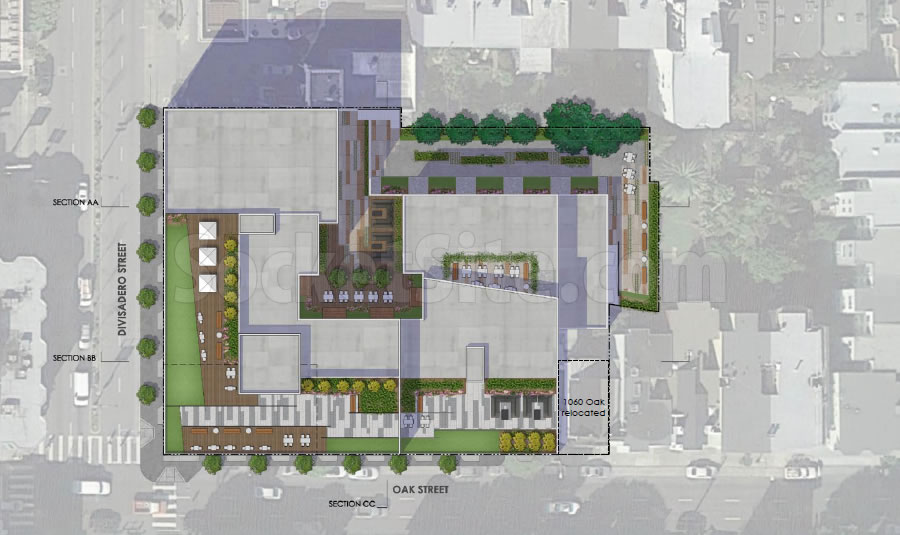 The revised unit mix includes 80 studios, 24 one-bedrooms and 73 twos. And as proposed, the project's affordable housing quotient of below market rate units will be provided on-site. We'll keep you posted and plugged-in.