In the works since mid-2015, plans to level the Divisadero Touchless Carwash and Roy's Shell station on the corner of Divisadero and Oak and develop a six-story building upon the 41,000-square-foot site could be approved by San Francisco's Planning Commission next week.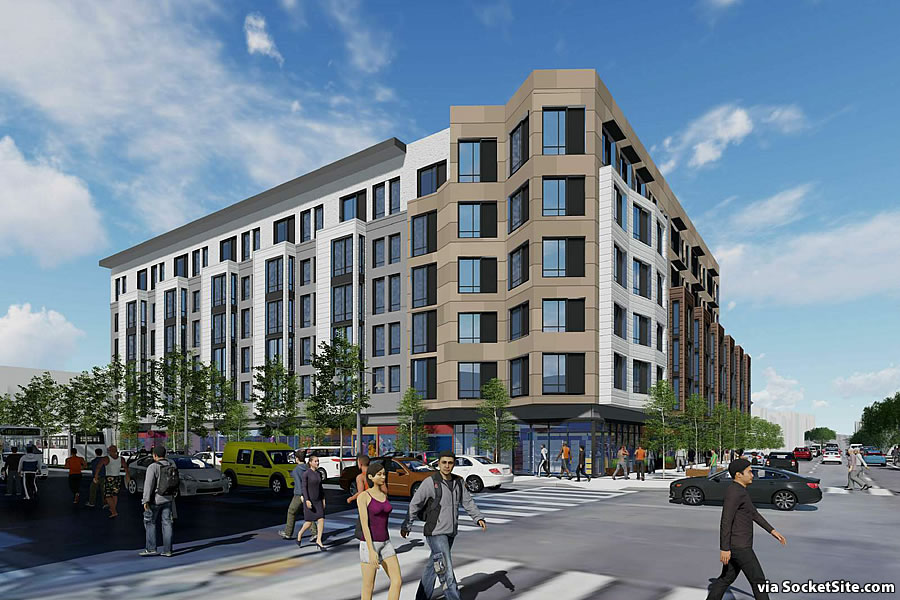 In addition to leveling the corner Shell station and car wash, the proposed development includes razing the existing residential buildings at 1048-1052 Oak and moving the two-story Victorian at 1060 Oak Street fifty feet to the east in order to provide more room for the project which would rise up to 65 feet in height, stepping down to 4 stories along Oak, with a 5,800-square-foot courtyard behind the building, a 3,600 square foot terrace on the second floor and 7,100 square feet of open space for building residents on its roof.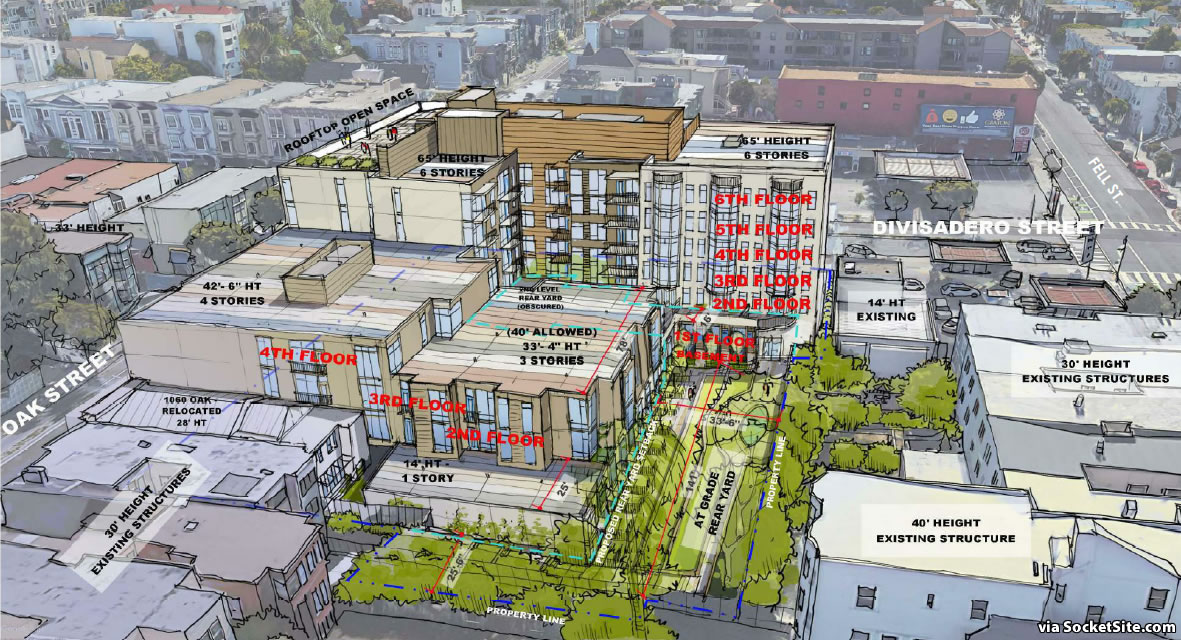 As proposed, the refined plans would yield 184 apartments (a mix of 89 studios, 21 one-bedrooms and 74 twos), of which 37 are slated to be offered at below market rates (BMR); stacked parking for 57 cars (including one car share space) and 170 bikes; and 8,100 square feet of commercial/retail space fronting (mainly) Divisadero and Oak, space which could be divided to accommodate up to 10 individual tenants.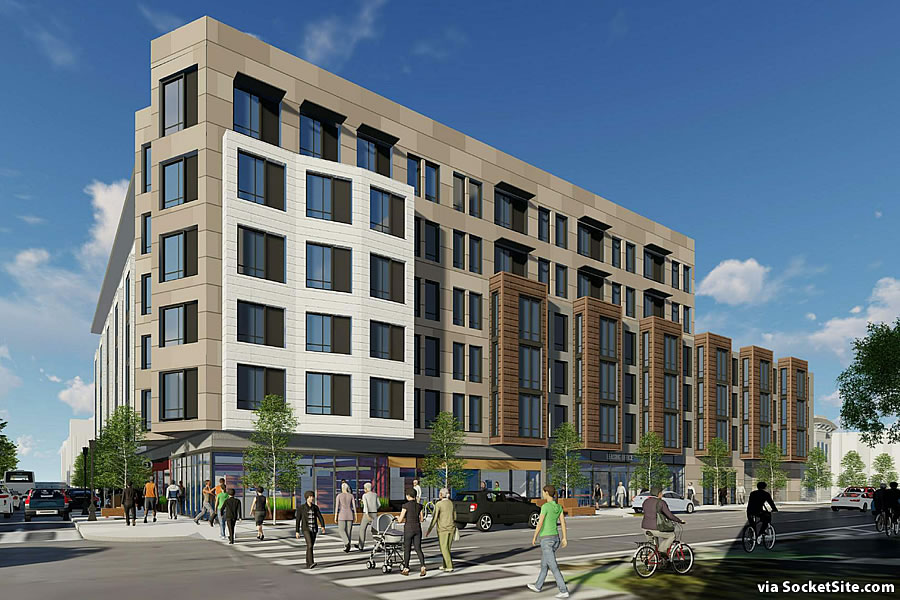 While Planning has received six letters in opposition to the project (citing expected adverse effects on existing infrastructure and the existing neighborhood character, as well as increased traffic and congestion, along with decreased pedestrian safety and a need for higher levels of affordable homes, not to mention greater "benefits to existing Divisadero area residents"), it has also received 122 letters in support (including 25 letters from merchants, 8 letters from neighborhood organizations and form letters containing 89 signatures).
With all that in mind, San Francisco's Planning Department has deemed the development "necessary, desirable, and compatible with the surrounding neighborhood" and is recommending its approval next week.  But we'll note, permits for the project have yet to be requested.  And once again, here's the site specific answer to "How Much Gas Does a Gas Station Pump in San Francisco?"