A permit to raze the fenced off Divisadero Touchless Carwash building, the interior of which is in the process of being stripped, and the shuttered Shell station on the northeast corner of Divisadero and Oak has been requested and is close to being approved.
At the same time, a building permit for the approved six-story building to rise on the site, the application for which was filed at the end of 2019, is working its way through all the required structural, safety and Planning reviews and could be approved relatively soon and issued as well.
Slated to rise up to 65 feet in height on the corner, the 184-unit development will step down to 4 stories along Oak, with a courtyard behind the building, stacked parking for 57 cars, rooftop open spaces for the building's residents, and 8,100 square feet of commercial/retail space which could be divided to accommodate up to 10 individual tenants.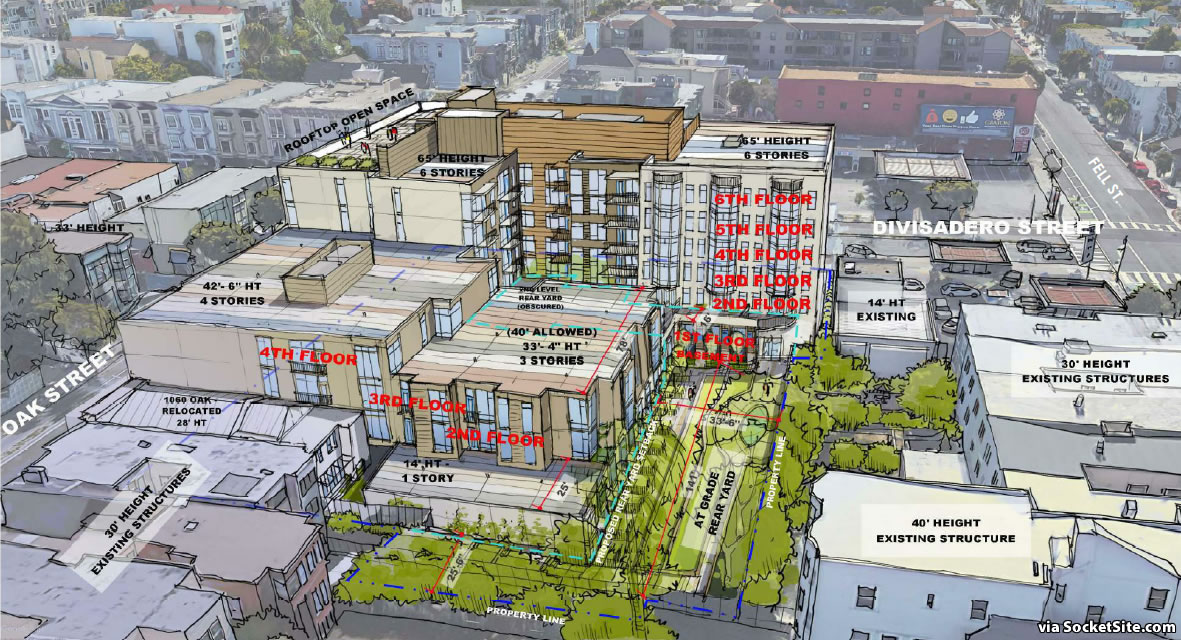 And with a leaking underground storage tank (LUST) issue having been resolved back in 2003, the development is expected to take around 33 months to complete once the ground is broken, assuming no unforeseen SNAFUs.