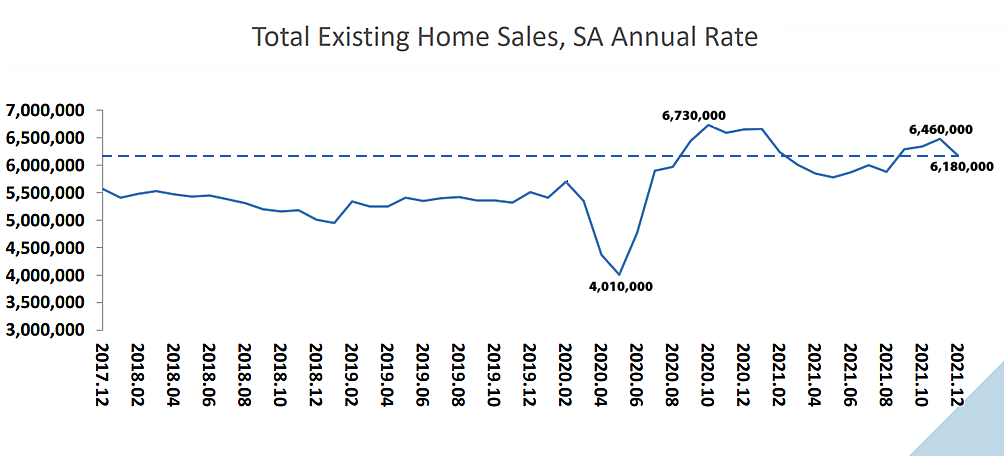 Having ticked up 1.9 percent in November, the seasonally adjusted pace of existing-home sales across the U.S. dropped 4.6 percent in December to an annual rate of 6.18 million sales, which was 7.1 percent lower than the year before and the fifth straight month with a year-over-year decline, according to data from the National Association of Realtors (NAR).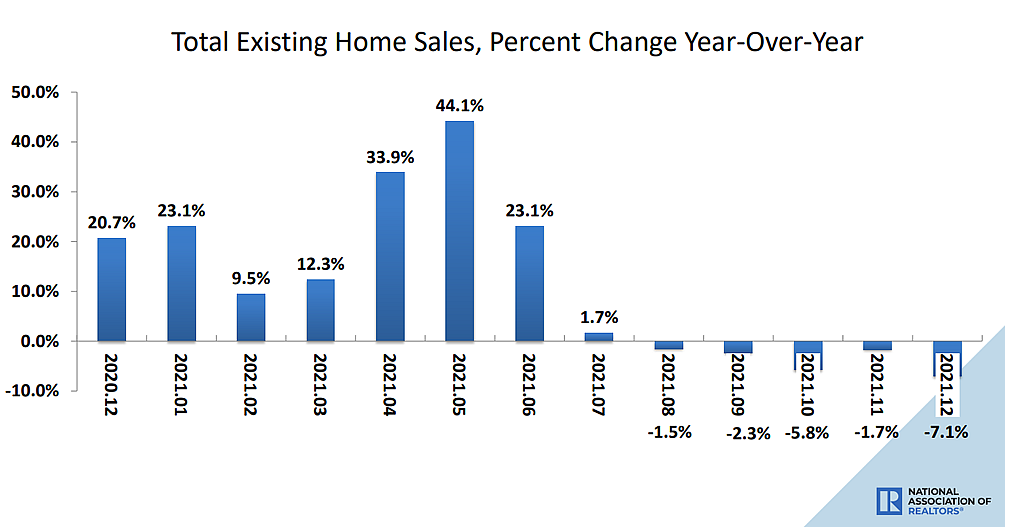 Net of sales and withdrawn listings, there were 910,000 existing homes left on the market at the end of December, which was 14.2 percent lower than at the end of 2020. But the inventory of new homes on the market is up nearly 40 percent to a 13-year high and purchase mortgage activity, which is a leading indicator, ended 2021 down.
While the median existing-home sale price last month ($358,000) was 15.8 percent higher than it was at the end of 2020 ($309,200), but still a little lower than in June ($362,800), that's with a dramatic shift in the mix of the homes that sold, or "a shift to the higher end of the market," as is the case with the New Home market as well.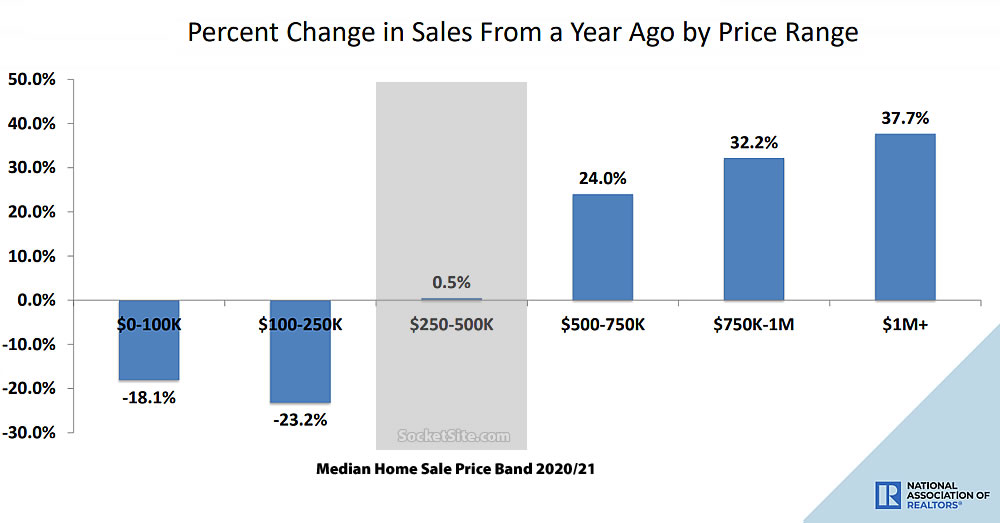 And while "sales for the entire year finished strong, reaching the highest annual level since 2006," per Lawrence Yun, NAR's chief economist, said strength was driven by sales being pushed from 2020 into 2021.