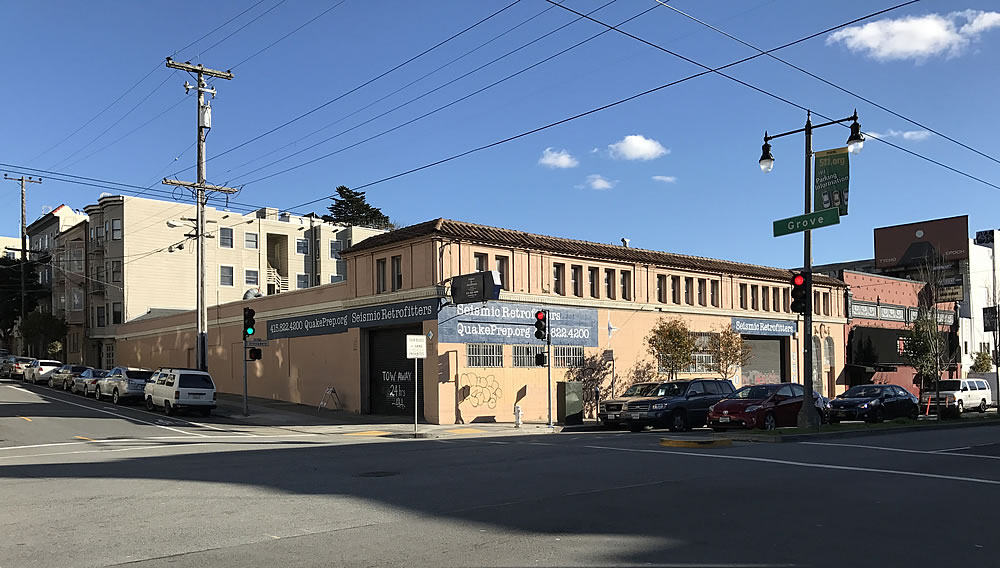 The public hearing for the proposed redevelopment of the old Alouis Radiator shop turned Seismic Retrofitters parcel at 650 Divisadero Street has been scheduled for January 26.
And if approved, an all-new, six-story development, with 66 condos over a couple of ground floor commercial spaces and an underground garage for 26 cars, could rise up to 65 feet in height at the corner of Divisadero, stepping down to four stories along Grove.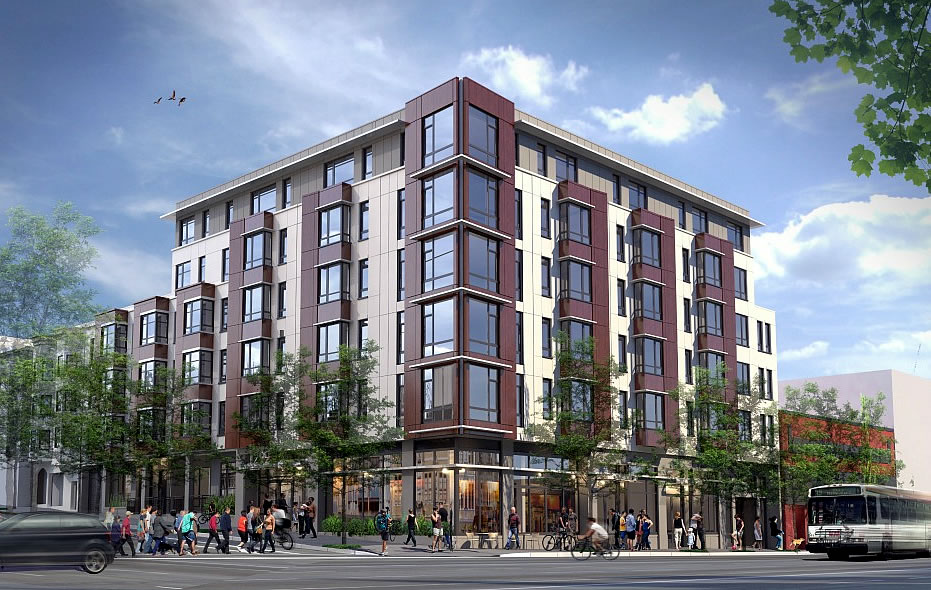 As originally designed by Forum Design, which has since been acquired by Ankrom Moisan Architects, an internal courtyard and roof deck will serve as open space for the building's residents.
And in addition to a beefed-up acoustical wall, the southern façade of the development will be windowless, all in an effort to appease concerns that new residents will lodge a barrage of noise complaints that could threaten the viability of The Independent next door.
Of course, the 8,400-square-foot NoPa parcel upon which The Independent sits, which was purchased for $450,000 in 1996, is now zoned for development up to 65 feet in height as well.