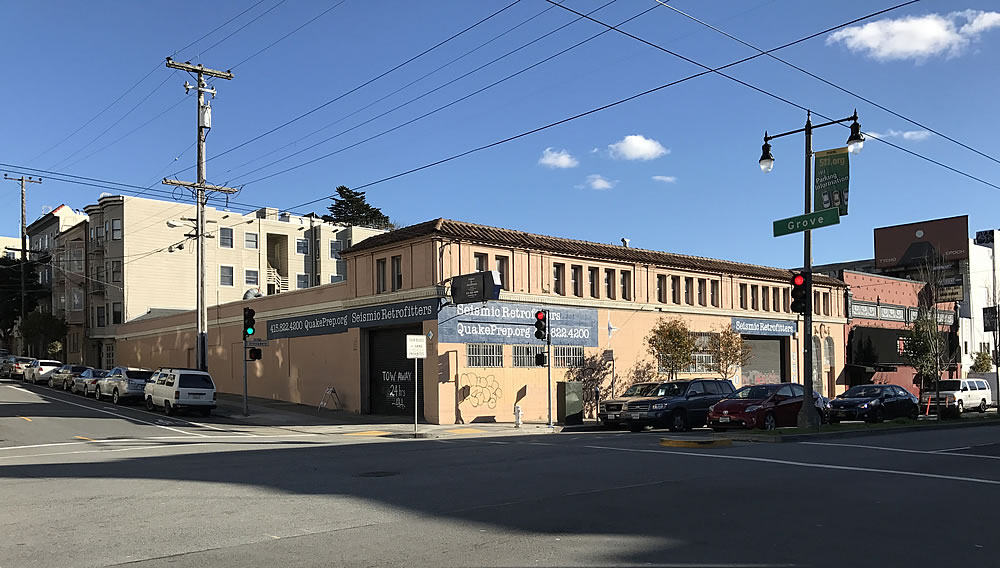 While waylaid by efforts to increase the percentage of below market rate (BMR) units the proposed six-story building to rise on the old Alouis Radiator shop turned Seismic Retrofitters parcel at 650 Divisadero Street would be required to provide, the project could be approved by San Francisco's Planning Commission on November 8.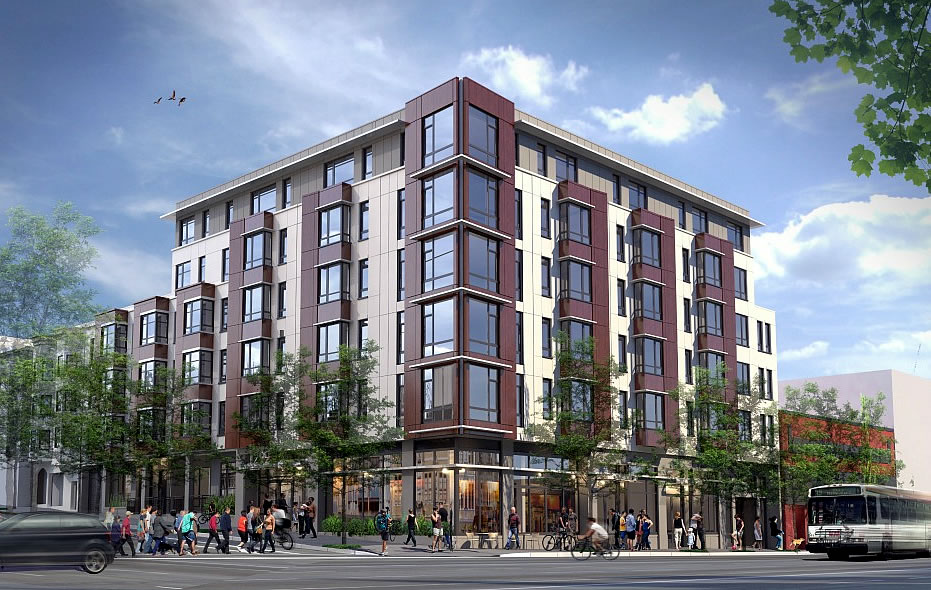 The development, which has been in the works since 2013, would yield 66 apartments, a mix of 12 studios, 9 one-bedrooms, 31 twos and 14 threes, over 3,500 square feet of ground floor commercial space and an underground garage for 26 cars.
While the project as proposed would include 9 below market rate units, pending legislation sponsored by Supervisor Brown would increase the required number of BMR units to 13 and Planning has received over a hundred emails from members of the community requesting that the Commission continue to delay the project's approval, which was originally slated to occur in January of 2017, until the aforementioned legislation has been formally passed.
Regardless, it's worth noting that neither demolition nor building permits for the project has been requested much less secured.