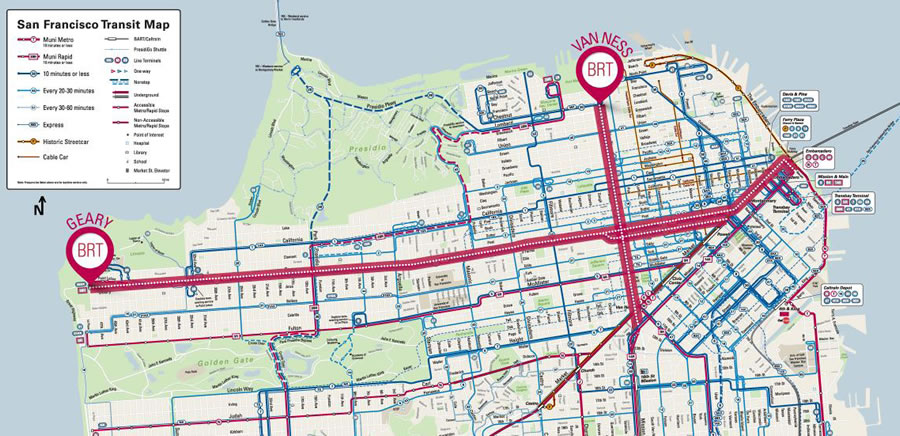 With construction of the Van Ness Bus Rapid Transit (BRT) project underway, the proposed Geary Corridor BRT line is now one big step closer to reality with the San Francisco County Transportation Authority Board having certified the project's final Environmental Impact Report (EIR) last night.
In the works for over a decade and contested by merchants and neighborhood groups along the 5 mile corridor, if the proposed Geary BRT plan is adopted by the San Francisco Municipal Transportation Agency Board, which is expected to happen by July, implementation of the $300 Million project, which would eventually stretch from Market to 33rd Avenue, could get underway this fall.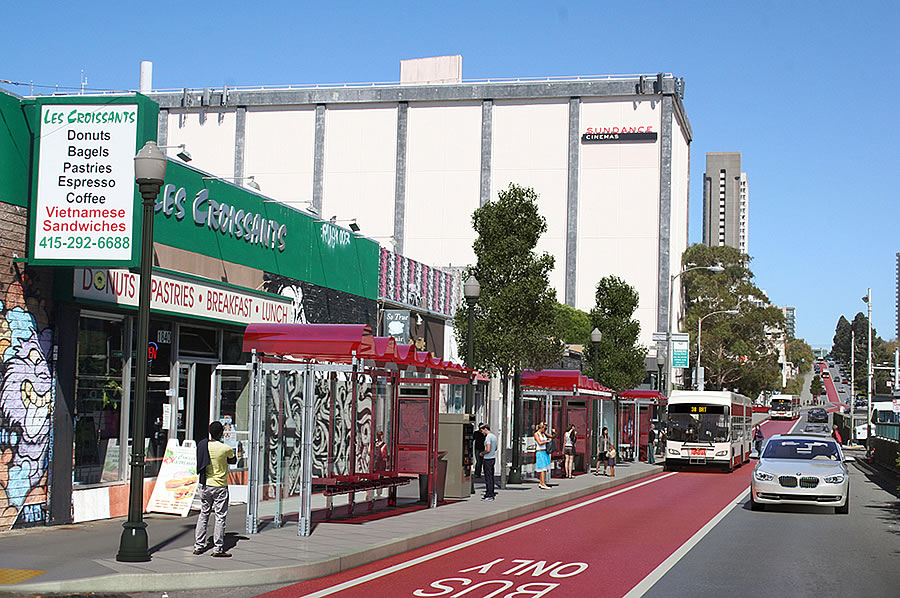 In addition to a whole host of streetscape upgrades – including new landscaping, lighting, and sidewalk improvements – the BRT line could shave up to 10 minutes from a future cross-town trip, a projected 24 percent improvement.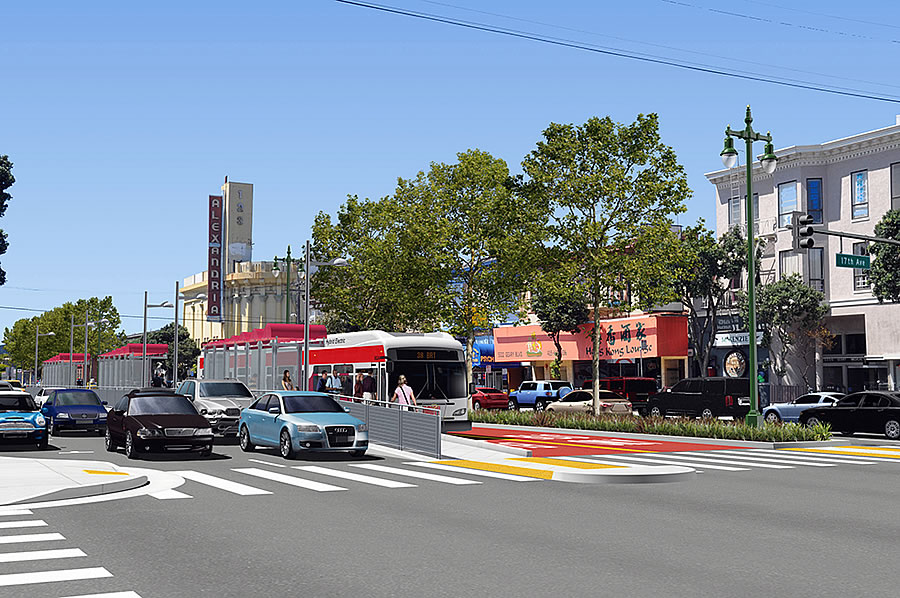 Construction on the meatier second phase of the Geary BRT project, which includes dedicated center-running lanes and consolidated stops from around Palm/Jordan to 27th Avenue, isn't expected to commence until 2019 at the earliest.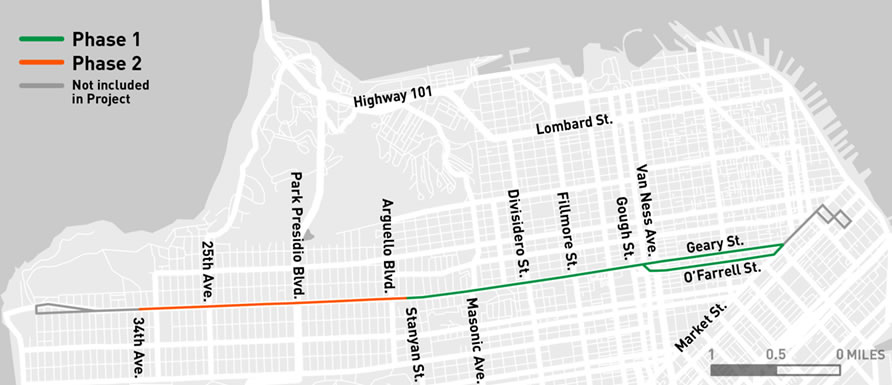 Keep in mind that based on over 2,600 responses to the City's solicitation for 'visions' as to where the next subway lines and connectors should be constructed in San Francisco, a subway line down the length of Geary Boulevard dominated the results.
And in fact, a light rail line, which was the first publicly-operated transit line in the United States, once served the Geary Corridor, opening in 1912 and eventually running from downtown to the beach. The rails were removed and the corridor was converted to bus service circa 1956.