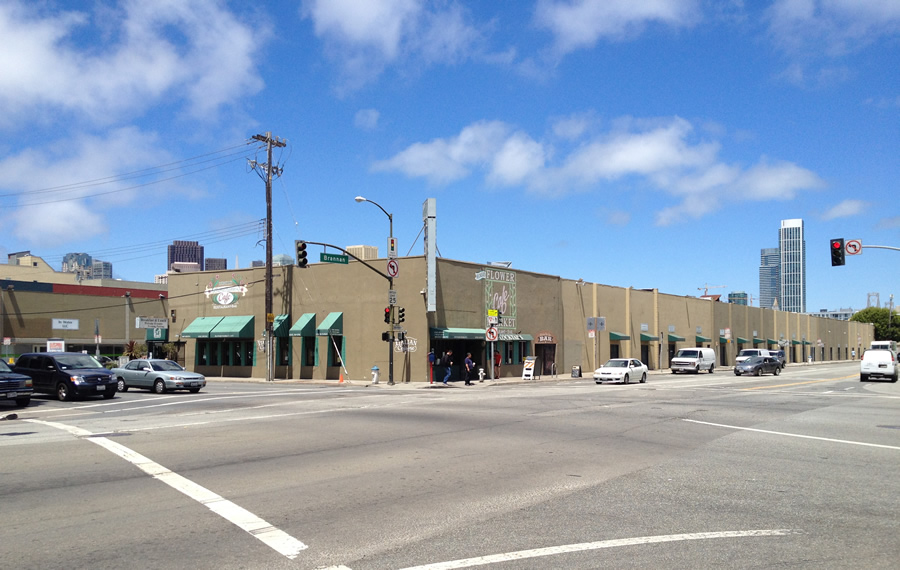 The ceremonial signing of the final agreement between the San Francisco Flower Mart Tenants' Association, Kilroy Realty and the San Francisco Flower Mart LLC which will end the tenants' threatened ballot measure to block the proposed redevelopment of the Mart is about to occur.
While the agreement aligns the development team with the tenants, it doesn't guarantee that Kilroy's proposed height for the project, which includes three towers rising over 200-feet in height, will be approved by the City.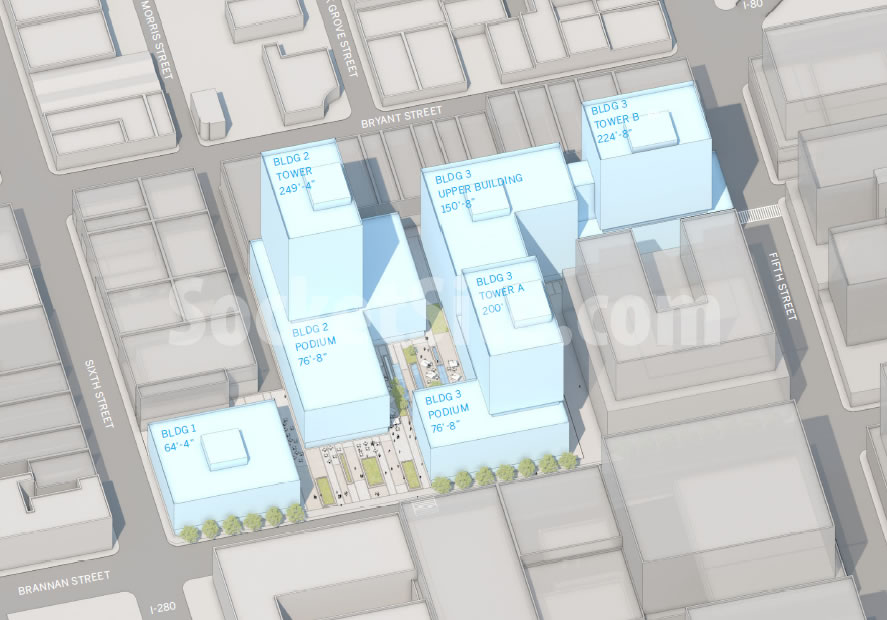 Currently only zoned for industrial use and development up to 55-feet in height, San Francisco's pending Central SoMa Plan would rezone the Flower Mart site for commercial development and additional height, but the plan as prepared by the City's Planning Department only recommends increasing the site's height limit to 85-feet.
As we first reported last week, Planning's preliminary response to the proposed extra height for a 350-foot tower a block away was less than enthusiastic.  And Kilroy's agreement with the tenants doesn't preclude another ballot measure challenging the spot up-zoning of developments within areas for which a neighborhood plan has already been drafted or adopted from being initiated.
Regardless, whether Kilroy moves forward with their designs for an underground replacement Mart or will pursue an alternative above-ground design with a main tower rising up to 280-feet and a central multi-level plaza, as we first reported earlier this year, remains an unknown.