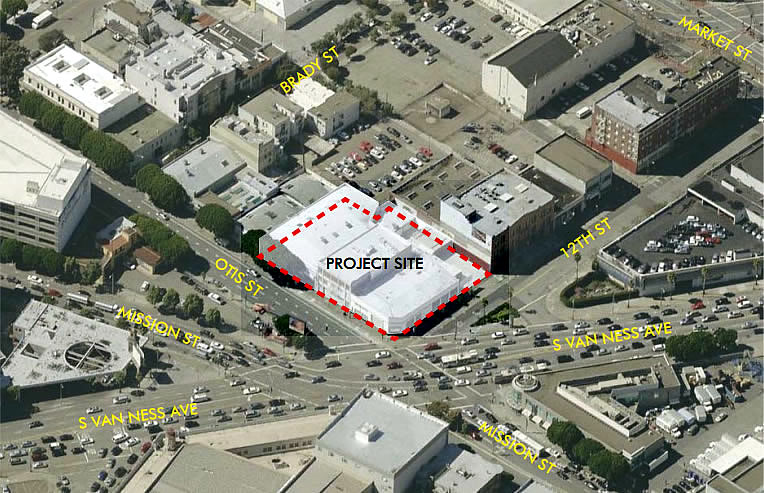 The plans for a 27-story tower to rise up to 250 feet in height at the intersection of Otis, South Van Ness Avenue and 12th Street are being refined and the environmental impact report (EIR) for the proposed project, which includes a 10-story podium across the site, is about to be prepared.
The proposed Hub District development now includes a total of 423 apartments (42 studios, 261 one-bedrooms, 111 twos and 9 threes) over 16,600 square feet of replacement space for the existing City Ballet School on the 30 Otis Street site which is slated to be razed; 5,600 square feet of ground floor retail space which would divided in three; and a garage for 74 cars and 361 bikes.
And as we first reported back in 2016, the proposed development includes a new Hub District plaza on the corner and re-working of 12th Street.