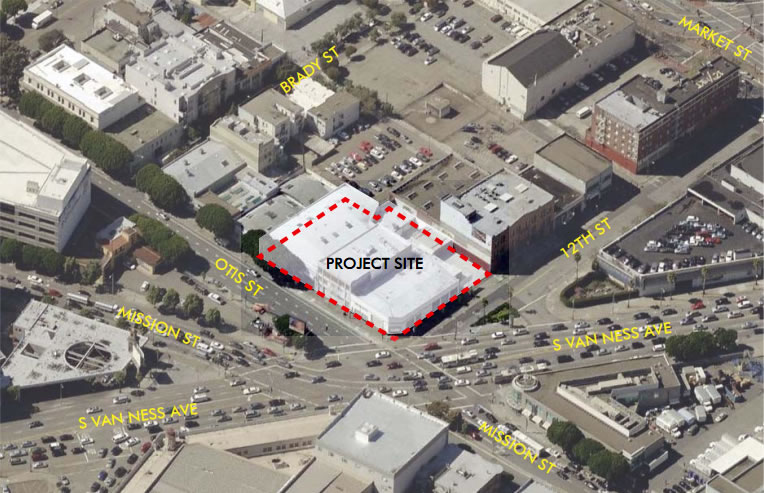 While angling for an extra 200 feet in height last year, Gould Evans, on behalf of Align Real Estate, has just submitted the official application to San Francisco's Planning Department for a 250-foot tower and adjacent 85-foot podium building to rise at 30 Otis Street, at the intersection of Otis, South Van Ness Avenue and 12th Street.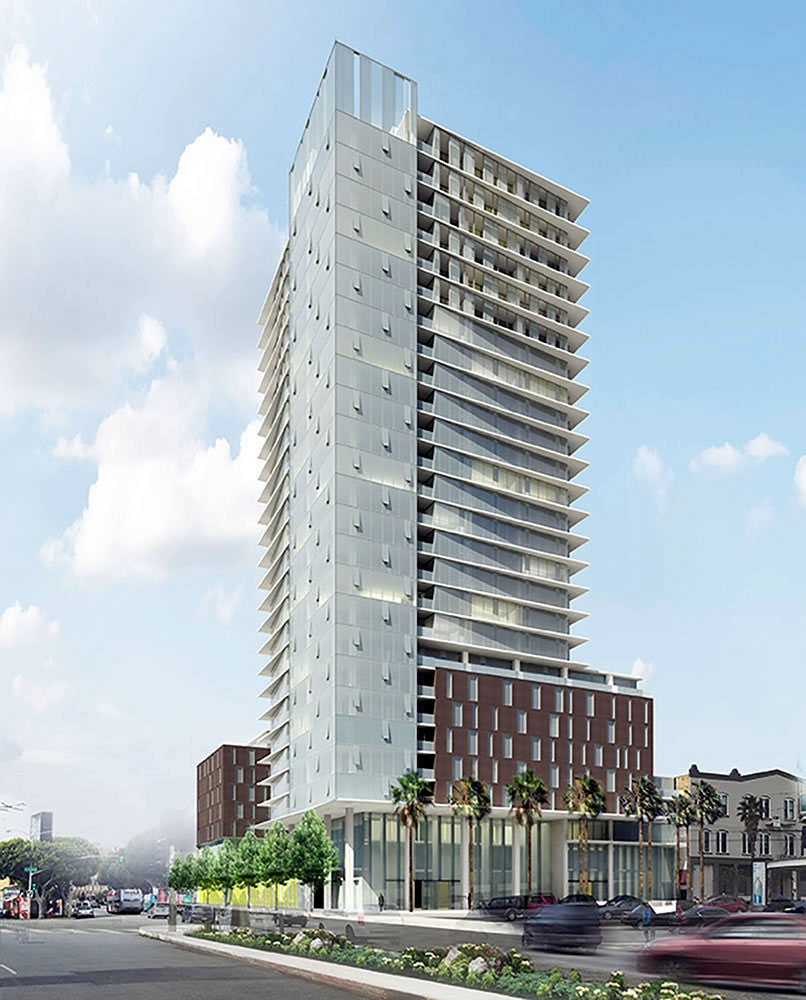 The proposed Market Street Hub project includes 418 apartments over an 18,000 square-foot ballet school (a replacement for the existing City Ballet School on the site to be razed); a "transit-first parking and bicycle strategy" (which originally included 89 parking spaces); 4,000 square feet of ground floor retail space; and a public plaza on the corner.

That being said, if the City's Market Street Hub Project is approved, the corner parcel could be upzoned from 250 to 320 feet in height, but the additional would require an increase in the percentage of "affordable" housing units to be built on the parcel.