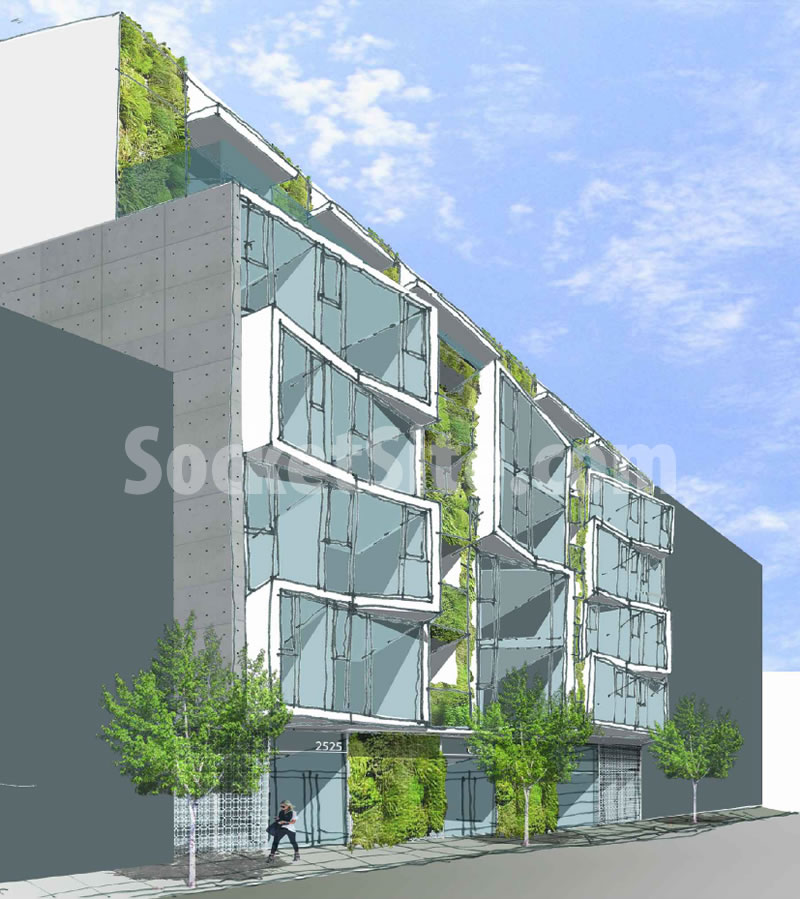 Having reviewed the preliminary designs for a proposed building to rise up to seven stories in height upon the Big Bubble Laundromat site at 2525 Van Ness Avenue, adjacent to Amero, the City has proffered a bit of feedback and potential bay window "pushback":
"Van Ness is part of US Highway 101 within San Francisco and is regulated by Caltrans, which does not accept San Francisco‐style bay window encroachments into the right‐of‐way [i.e., extending beyond the font property line]. The Planning Department suggests setting back the primary building mass to allow some of the sculptural treatments shown among the many building options."
As envisioned by NC2 Studio for Vancouver-based developer, the Executive Group, the development will include 27 condos over 1,500 square feet of new café/retail space fronting Van Ness Avenue and an underground garage for 27 cars. And the application for the project's environmental review has been filed.