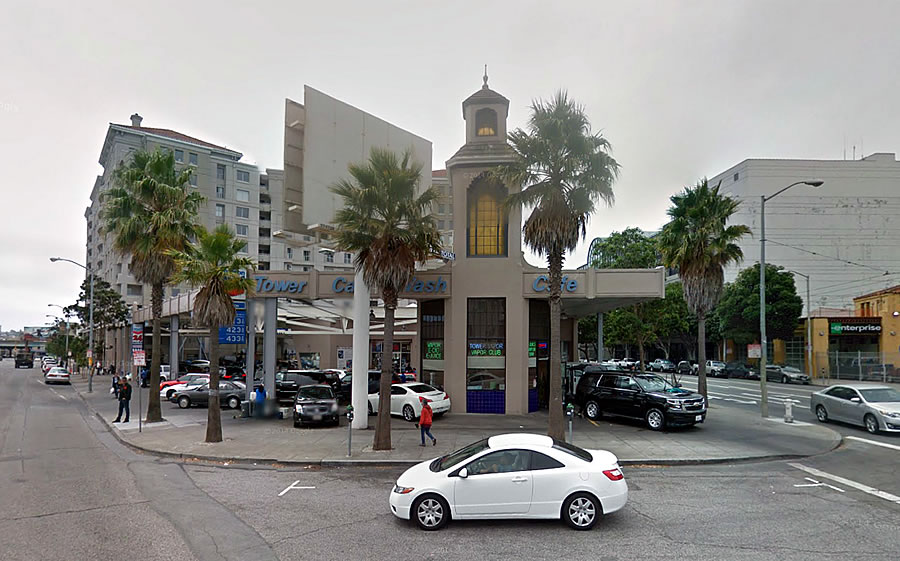 The public hearing for Trumark Urban's proposed redevelopment of the Tower Car Wash and gas station site at 1601 Mission Street and South Van Ness Avenue has been scheduled for April 7.
If approved, a 12-story building designed by Handel Architects, with 220 condos over 7,300 square feet of retail space and an underground garage for 97 cars, would rise up to 120 feet in height across the trapezoidal-shaped site.
The building's garage would be accessed from South Van Ness Avenue. The retail space could be divided into three, four or five units. And a mid-block alley through the development would provide access to the development's lobby and bike "lounge," and provide passage between Mission and South Van Ness.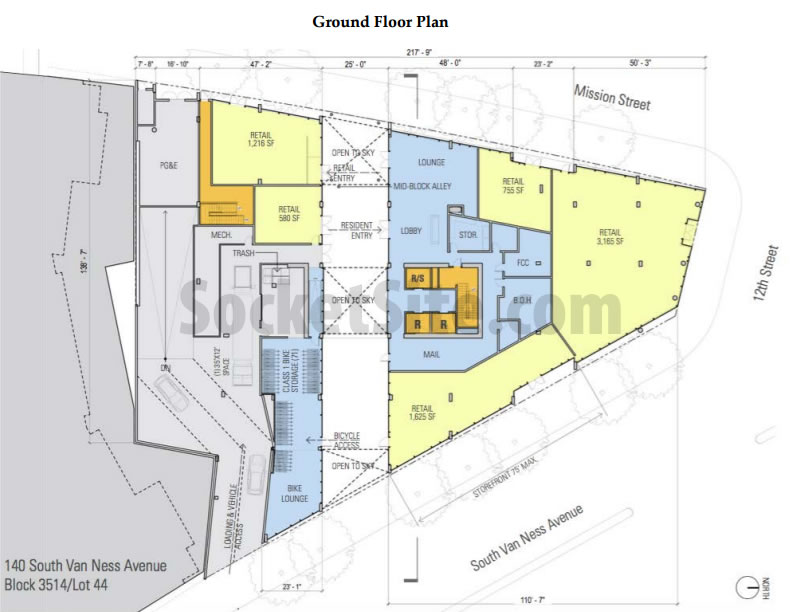 Plans to construct a high-rise residential building on the corner date back over 25 years, when a proposal to develop a 500-unit building across the 1601 Mission Street site and its adjacent parcels was floated. Instead, the Firestone tire shop on the corner was converted into the car wash and 140 South (Van Ness) was constructed on the parcel next door, with 212 condos over a lesser amount of retail.