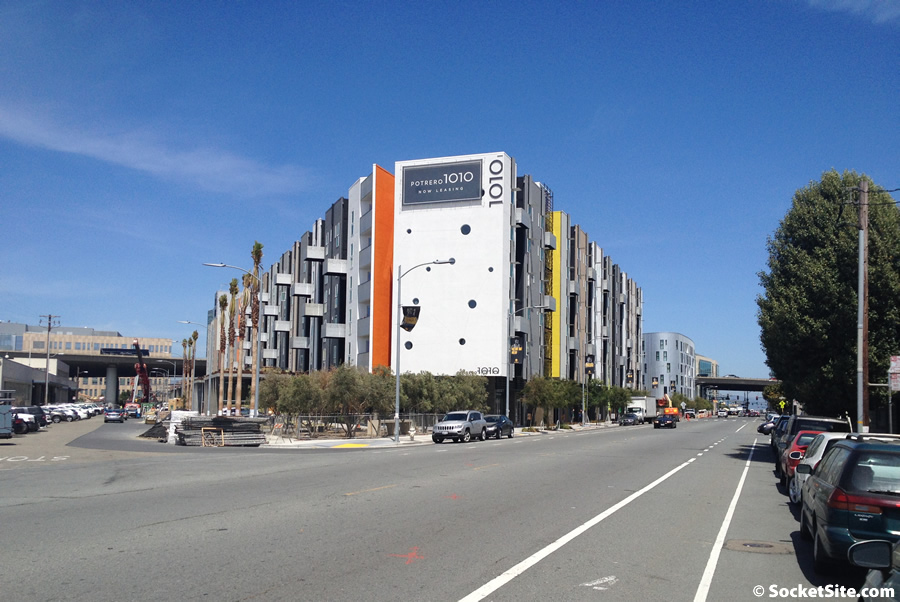 Speaking of Equity Residential, which just lowered its revenue forecast for 2016, due in part to a recent underperformance in the company's San Francisco portfolio of apartment projects, the developer has inked a long-term lease with California College of the Arts (CCA) for the 6,000 square feet of Production, Distribution and Repair (PDR) space at the base of its Potrero 1010 development.
Formerly known as Daggett Place, 1000 16th Street or EQR Potrero, the development, which is nearing completion, includes 453 apartments, the aforementioned PDR space (which CCA will use for exhibitions and events), and 20,000 square feet of retail space, 840 square feet of which has been leased to "The Boba Guys."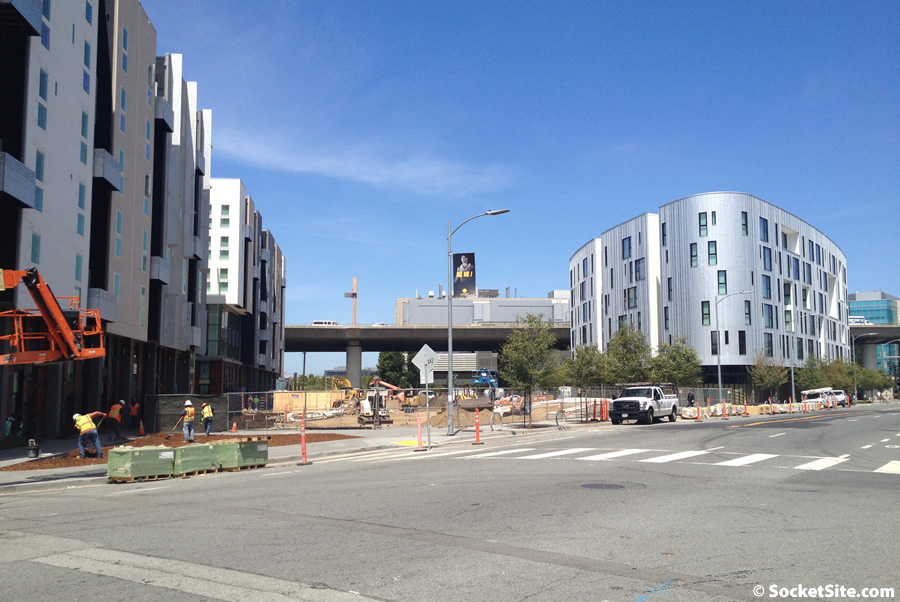 And of course, the project includes the future Daggett Park which will occupy the one-acre space between Potrero 1010's two structures and be turned over to the city upon completion but maintained by Equity Residential.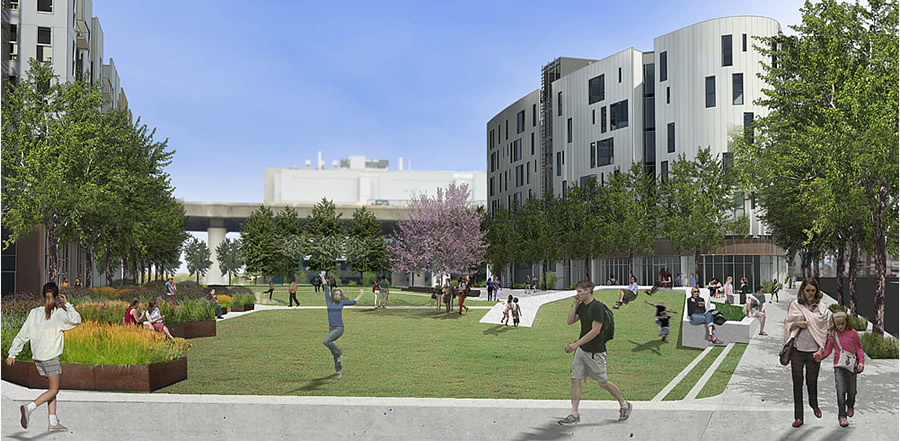 In addition to Potrero 1010, Equity Residential is also under construction on over 800 units at One Henry Adams and 855 Brannan, which should open late this year and early next, and 348 apartments at 340 Fremont which will be ready for occupancy in a couple months.