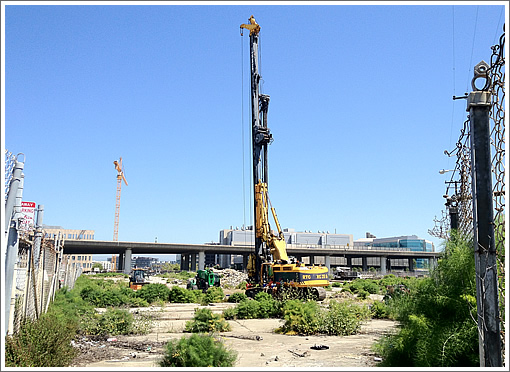 Formerly known as Daggett Place or 1000 16th Street, permits for the 493-unit development to rise on the vacant lots bordered by 16th, 7th, and Hubbell Streets have been issued and site prep is now underway for "EQR Potrero" which is technically across 16th Street from Potrero Hill.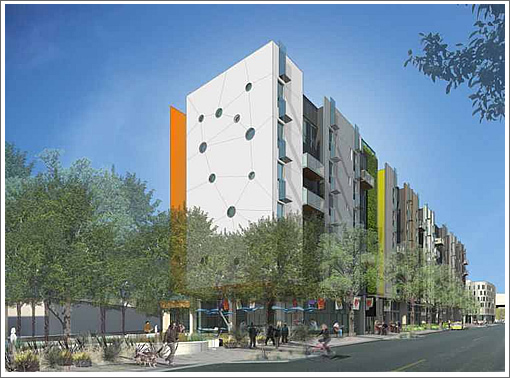 The development includes 453 residential apartments (20 percent of which will be Below Market Rate), 39 commercial units (with over 10,000 square feet of pedestrian oriented retail space), and a one-acre urban park and public open space: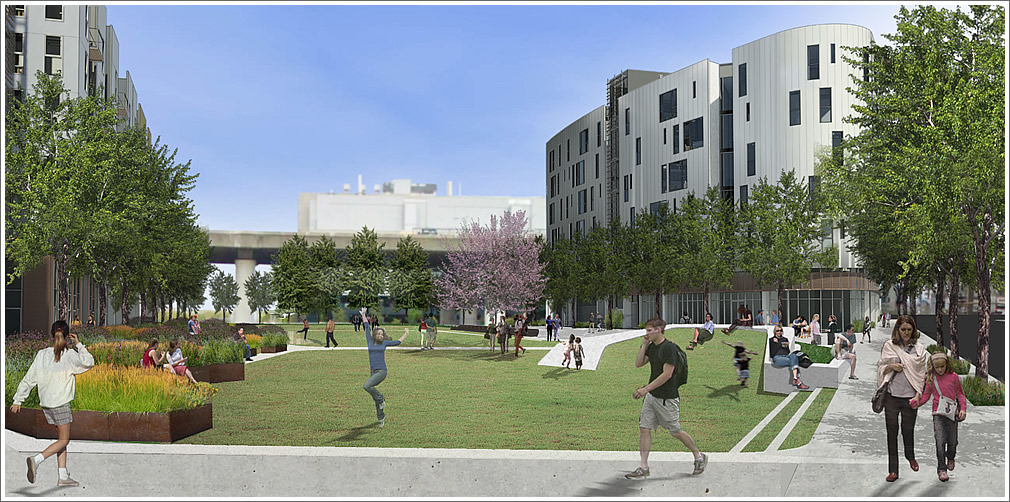 Daggett Park will include a dog walk, event lawn and soft play surfaces for kids and will be owned by the City of San Francisco but permanently maintained by EQR Potrero.
In terms of parking, there will be 307 spaces for cars and 470 bikes. And at the corner of 16th and 7th Streets, a "Flatiron" building will rise.