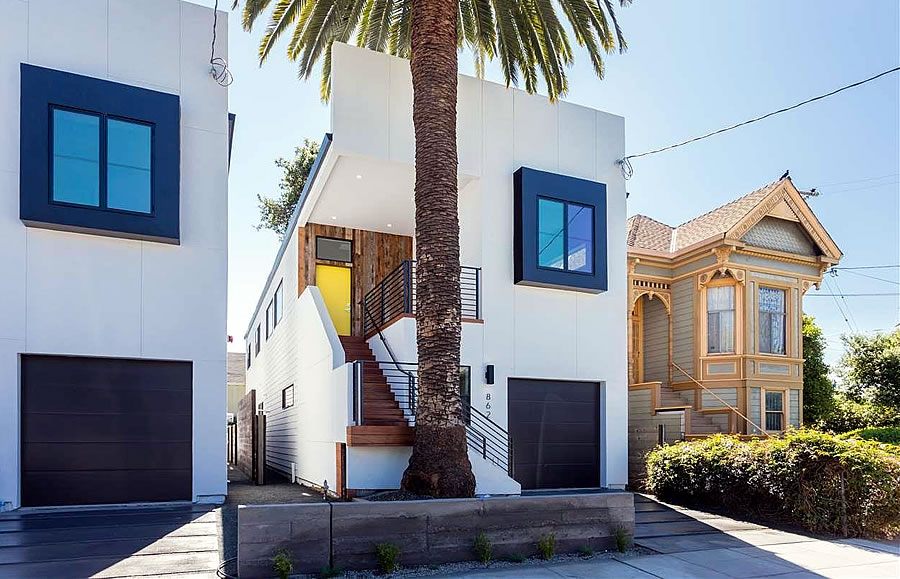 The newly built 2,245-square-foot West Oakland ("WeOak") infill home at 862 Wood Street, which was listed for $824,500 last month, closed escrow today with a reported contract price of $1,025,000 or roughly $457 per square foot.
It's the third most expensive single-family home sale on record in West Oakland, right behind the 2,200-square-foot home at 730 34th Street, which was also designed by Baran Studio Architecture and sold for $1,030,000 ($468 per square foot) eight months ago.
The renovated 2,400-square-foot home at 343 Chester Street fetched $1,045,000 ($446 per square foot) last September as well.