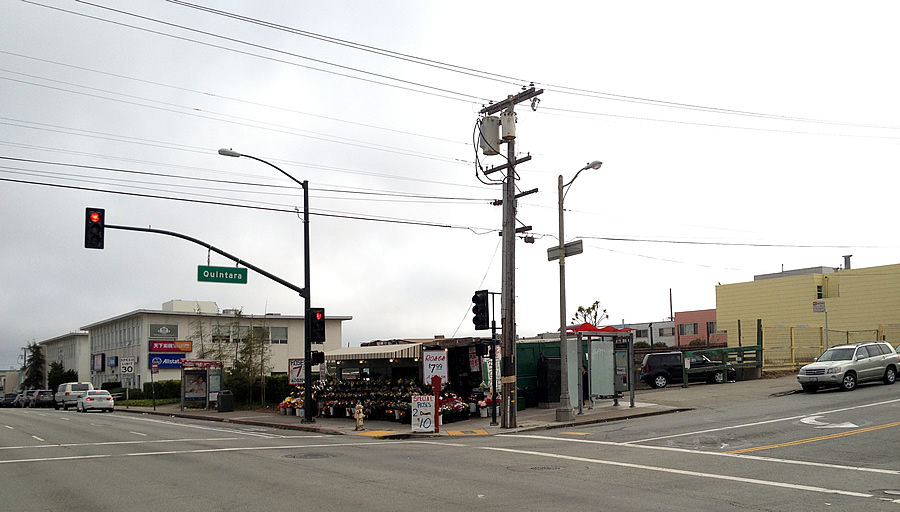 The plans to level the Sunset District flower stand and two undeveloped lots on the southwest corner of Quintara and 19th Avenue, and construct a four-story building across the site, have taken one step forward and two steps back as the City isn't in favor of the preliminary proposal nor design.
As we first reported last year, the proposed development includes 42 apartments over parking for 56 cars at the base of the building, with a 615-square-foot commercial space on the corner designed for the flower stand to return.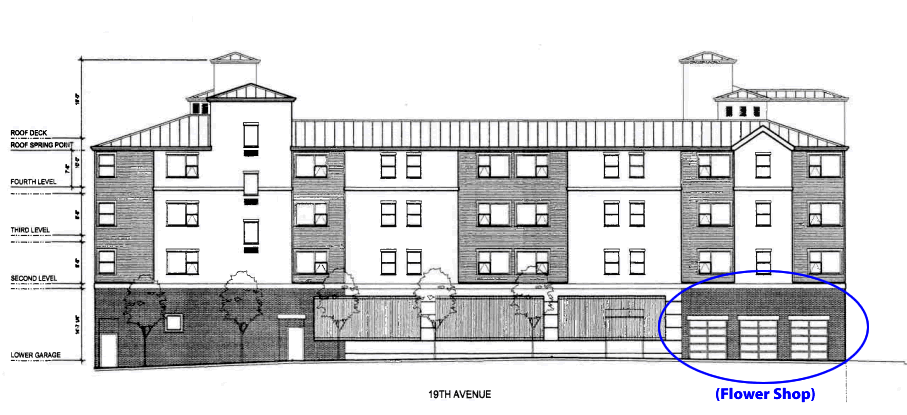 From Planning's review of the preliminary project plan which was mailed on Friday:
"Parking is not an appropriate street-facing use. The Department requests that the project respect the legislated nine-foot setback along 19th Avenue and provide residential units with individual entrances in accordance with the draft ground floor residential design guidelines.

A similar treatment is requested along Quintara Street where the lobby should also be located."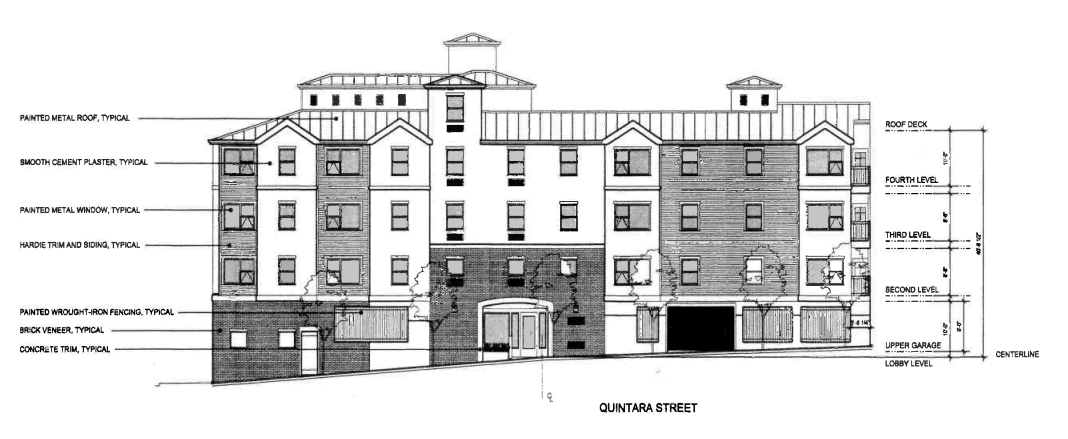 But, the proposed flower shop was deemed "appropriate at the corner."
In addition, while the site is zoned for development up to 40-feet in height, it isn't principally zoned for more than two-unit buildings. And while the development team was angling to invoke the State's Housing Density Bonus Program to allow for more units and height, "The City finds that the State Density Bonus Law cannot be applied to a Planned Unit Development (PUD) as requested in the Proposed Project, since a PUD is itself a discretionary increase in density granted by the Planning Commission above what is allowed as-of-right under current zoning."
The state law could, however, be applied to an alternative code-compliant scheme which consists of four two-unit buildings and two single-family homes with a total of 10 dwelling units across three-fifths of the project site (the parcels fronting Quintara and 55 feet along 19th). And if applied, the 35% density bonus would allow for up to 14 units to be built on the scaled-down site.
Or if the project team moves forward with its pursuit of a Planned Unit Development, as originally proposed, a maximum of 41 units rising up to 40 feet in height would be allowed across the full site.