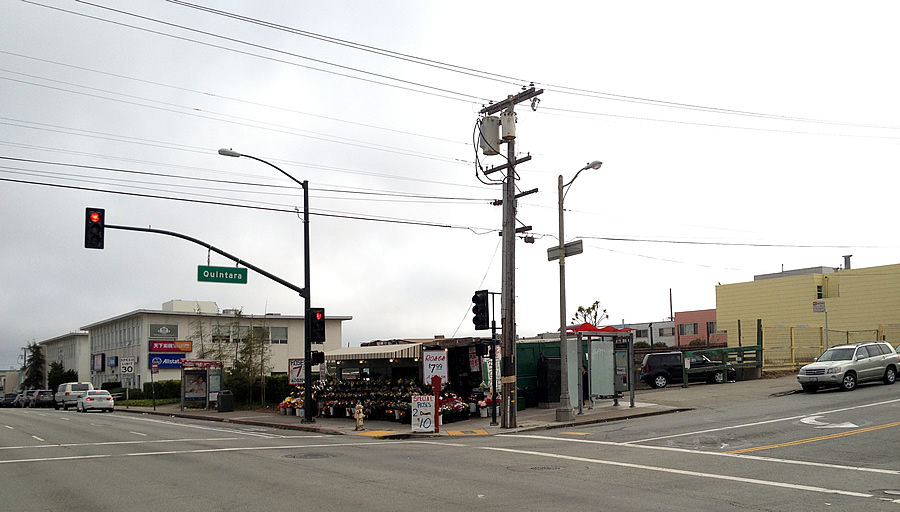 The previously proposed plans to level the Sunset District flower stand and two undeveloped lots on the southwest corner of Quintara and 19th Avenue and construct a four-story building across the five parcel site, with a total of 42 apartments over a 56-car garage, have officially been abandoned.
While the site is zoned for development up to 40-feet in height, the five parcels are also either zoned for a maximum of one (RH-1) or two (RH-2) unit buildings, for a maximum of eleven units overall. And while the development team was angling to invoke the State's Housing Density Bonus Program to yield the 42 units, the project as proposed wouldn't qualify for the bonus, as we first reported two years ago.
But next week, San Francisco's Planning Commission could approve a proposed spot rezoning of the five parcels to "RM-2," a Moderate Density designation.
If approved, as is recommended by Planning, up to 170 units could be built upon the site. And in addition, the re-zoned parcels would then qualify for San Francisco's HOME-SF program and up to two additional stories of height. We'll keep you posted and plugged-in.