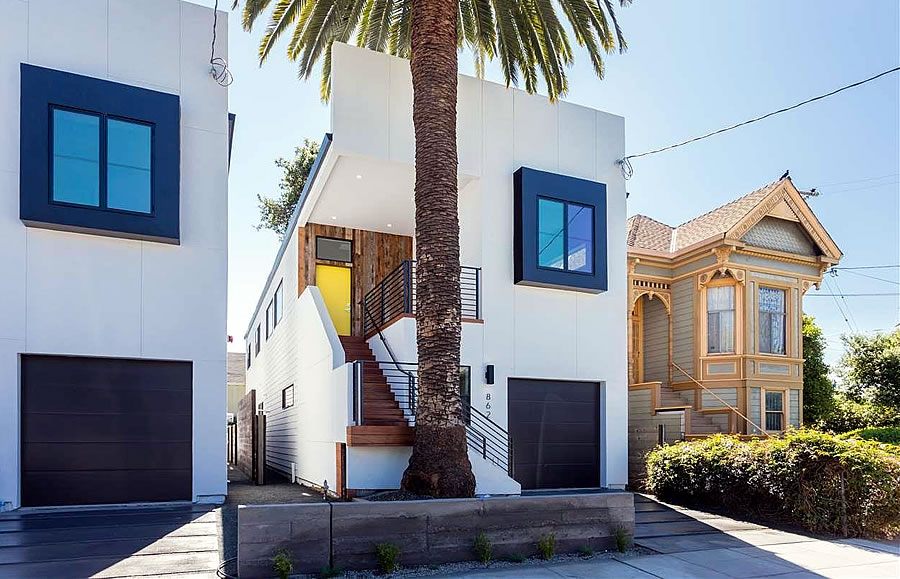 The lot upon which the contemporary West Oakland dwelling at 862 Wood Street has been built was purchased for $160,000 early last year, along with the approved and permitted plans for the 2,245 square foot home designed by Baran Studio Architecture.
Listed for $824,500, or roughly $367 per square foot, last month, the three-bedroom, three-bath home is now in contract.
The twin sister home at 864 Wood, the lot and plans for which cost $160,000 as well, has yet to be listed.