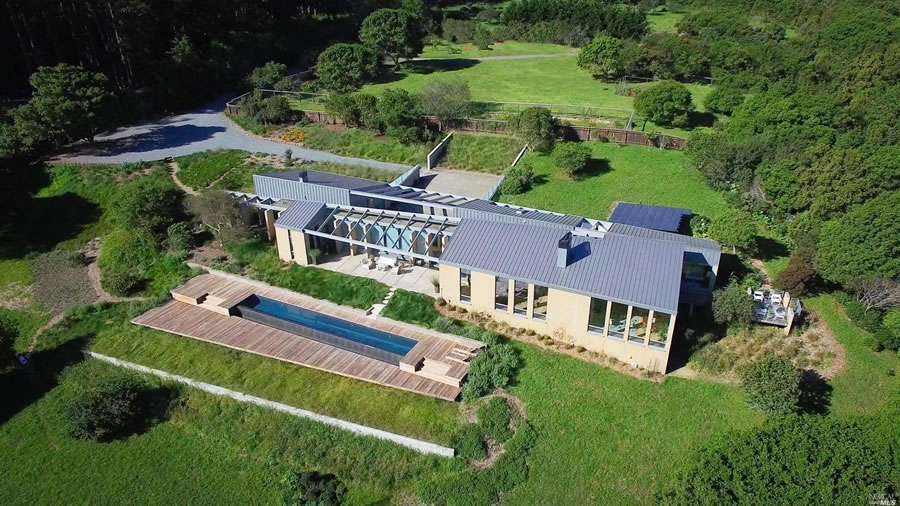 Designed by William Leddy and built on five acres overlooking the Bolinas Lagoon for a collector of Asian Art in 1994, the plans for the modern home at 40 Mesa Road are part of SFMOMA's permanent collection.
Purchased for $2,995,000 in early 2005, the 3,021-square-foot home was listed for $3,700,000 in 2009 and resold for $2,225,000 in 2010.
The property traded hands for $2,400,000 in 2013. And last year it was listed for $4,875,000.
Reduced, relisted and last asking $4,250,000, the re-sale of 40 Mesa Road closed escrow yesterday with a reported contract price of $4,200,000.