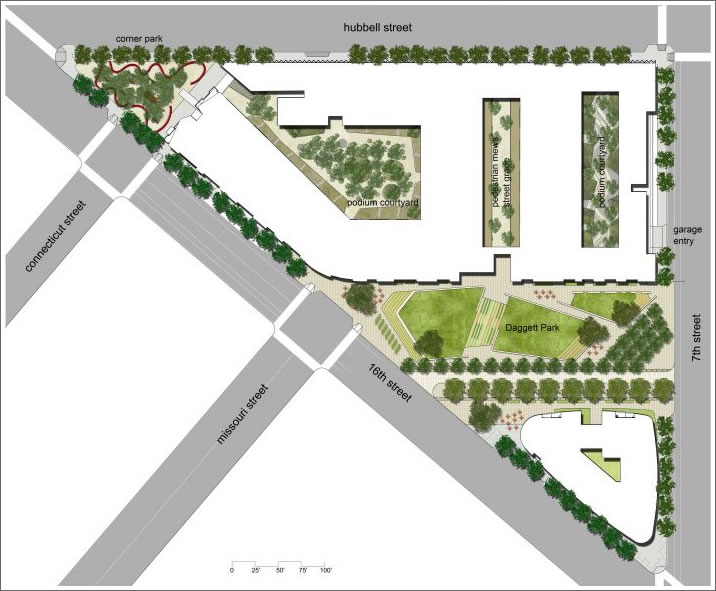 The David Baker + Partners designed Daggett Place development proposed for the triangle bordered by Hubbell, 7th, and 16th Streets in San Francisco finds itself in front of the Planning Commission today to (hopefully) finalize its environmental impact report (EIR).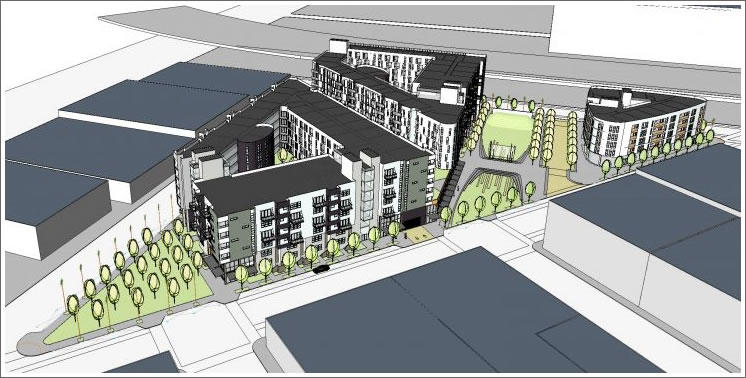 Three buildings with residential units atop retail and light industrial spaces present an active and inviting arcade to the neighborhood while sheltering four landscaped courtyards for residents. In the design phase, this project also transforms an existing road [Daggett] into a park, adding nearly an acre of public shared open space to the area and creating a green oasis at the base of Potrero Hill.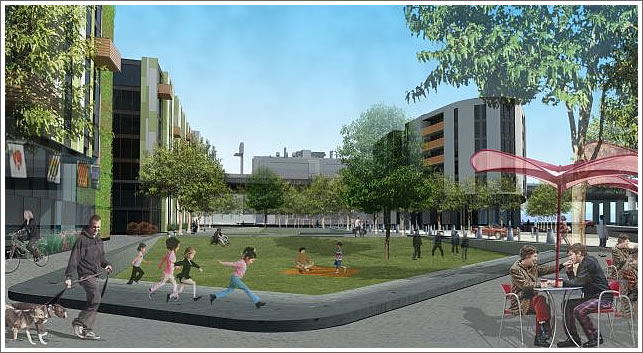 400 residential units (240 one-bedrooms, 160 two-bedrooms), 14,000 square feet of retail, 46,000 square feet of office, and 380 parking spaces as designed.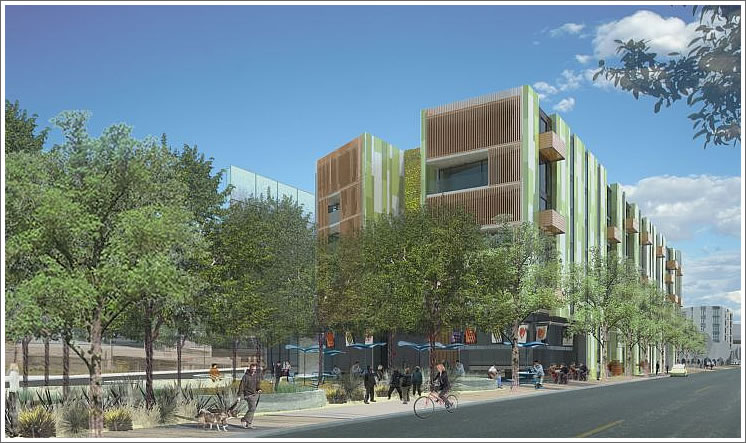 And yes, "destiny to be decided" is a bit of an overstatement, but we liked the alliteration.