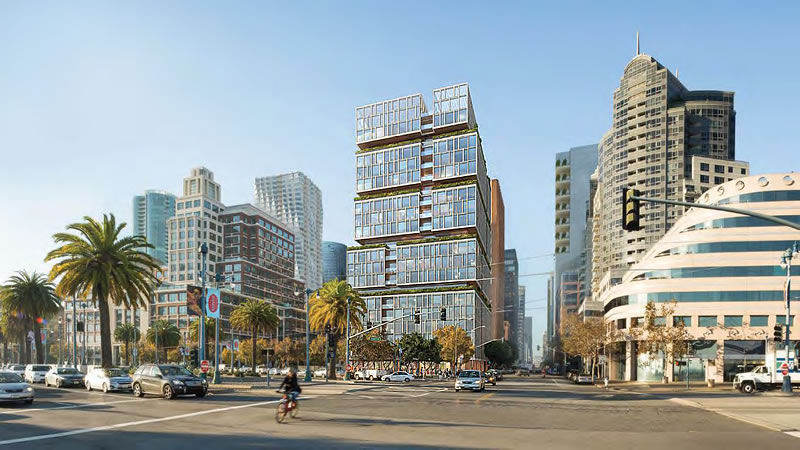 While San Francisco's Planning Commission approved the plans for a 220-foot building with 133 condos to rise at 75 Howard Street in September, two pending appeals could overturn their decision.
And with one of the five members of San Francisco's Board of Appeals absent yesterday, the Board deadlocked in a 2-2 vote on whether or not to uphold the first of the two, an appeal of an exception to allow for the building's height.  As we wrote when the development was approved as proposed:
"While reduced in height to fit within the principal zoning for the site, which allows for development up to 200-feet in height with the potential for another 20 feet depending upon the building's design, the Commission granted an exception from the City's Planning Code to allow for the full 220-feet, which could provide fodder for opponents of the project who had organized to "Save Rincon Park" (and their views)."
Assuming yesterday's four votes remain the same, Commissioner Bobbie Wilson's vote on January 27 could decide 75 Howard Street's near-term fate.  And in addition, the second appeal, with respect to an approved variance for the project, will be heard as well.  Keep in mind that building permits for Paramount Group's development have yet to be requested much less approved (or challenged).