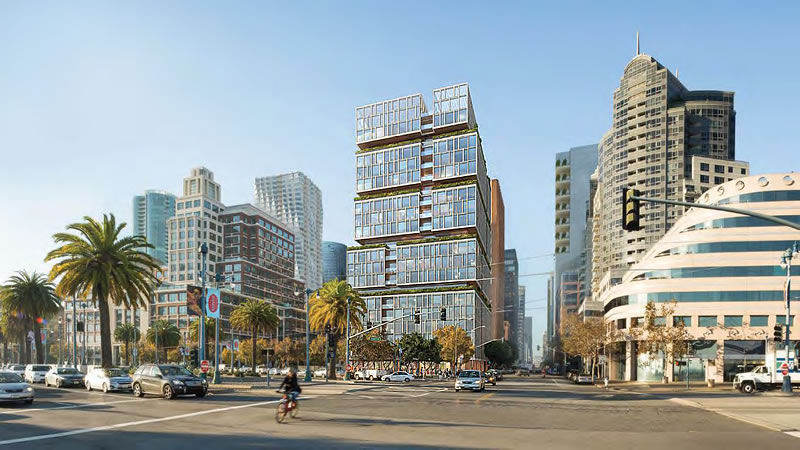 San Francisco's Planning Commission has approved the plans for a 220-foot building to rise at 75 Howard Street, with 133 market rate condos over a restaurant, café and underground 'parking vault' for 100 cars.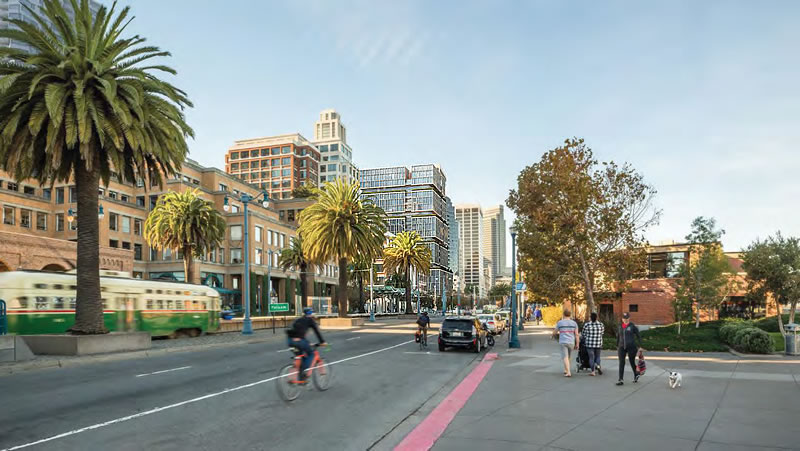 While reduced in height to fit within the principal zoning for the site, which allows for development up to 200-feet in height with the potential for another 20 feet depending upon the building's design, the Commission granted an exception from the City's Planning Code to allow for the full 220-feet, which could provide fodder for opponents of the project who had organized to "Save Rincon Park" (and their views).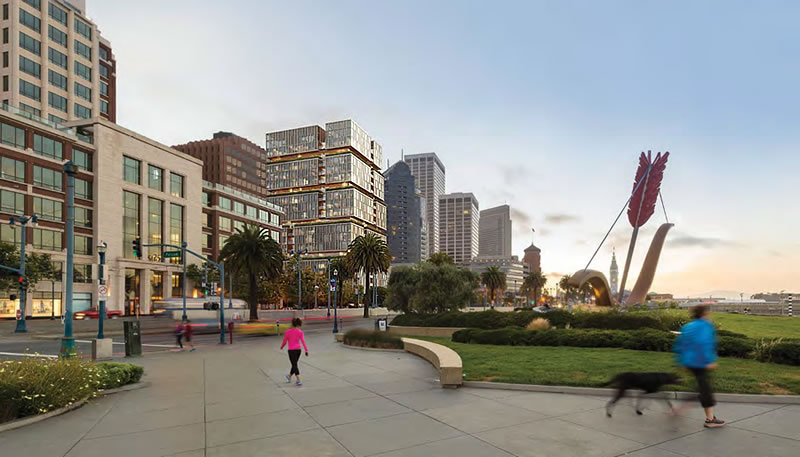 Regardless, the Commission's approval for 75 Howard sets the stage for an epic battle brewing over the proposed twisty tower to rise up to 400-feet at 160 Folsom and a threatened ballot initiative (or two).