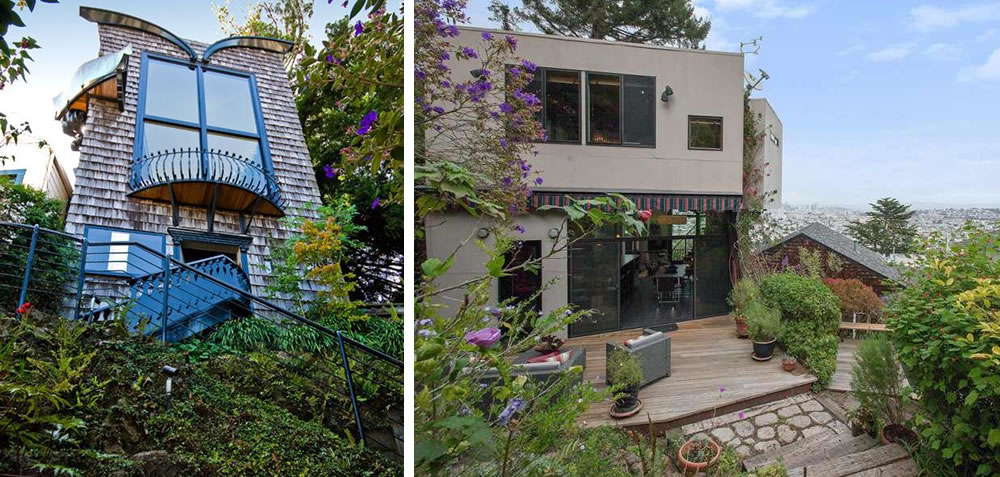 Designed by architect Jeremy Kotas and dubbed the Owl House, for reasons beyond simply being perched high on a hill, 140 Laidley Street quietly traded hand in 2009 for $2.35 million.
In addition to the modern two-bedroom house which features an open floor plan, soaring ceilings, a rather distinctive red kitchen and bathroom, and big city views, the property includes two one-bedroom rental units on a 6,010-square-foot Glen Park lot.
Listed for $3.250 million this past October, and then reduced to $2.995 million later that month, the sale of 140-142 Laidley closed escrow with a reported contract price of $2.950 million, which represents total appreciation of 26 percent since September of 2009, or roughly 3.7 percent per year.
And yes, the sale included (unapproved) plans to convert the three units into two, with a total of 4,900 square feet of space and a new garage, designed by another firm (Gast Architects).
According to the draft plans submitted to Planning back in 2009, the cottage portion of the building with the two rentals would be removed and a new addition, "similar to the character of the remaining portion of the building," would be constructed, with "a hyphenated green wall" between the two.  But the project as proposed would legally require a dwelling unit merger to be approved.