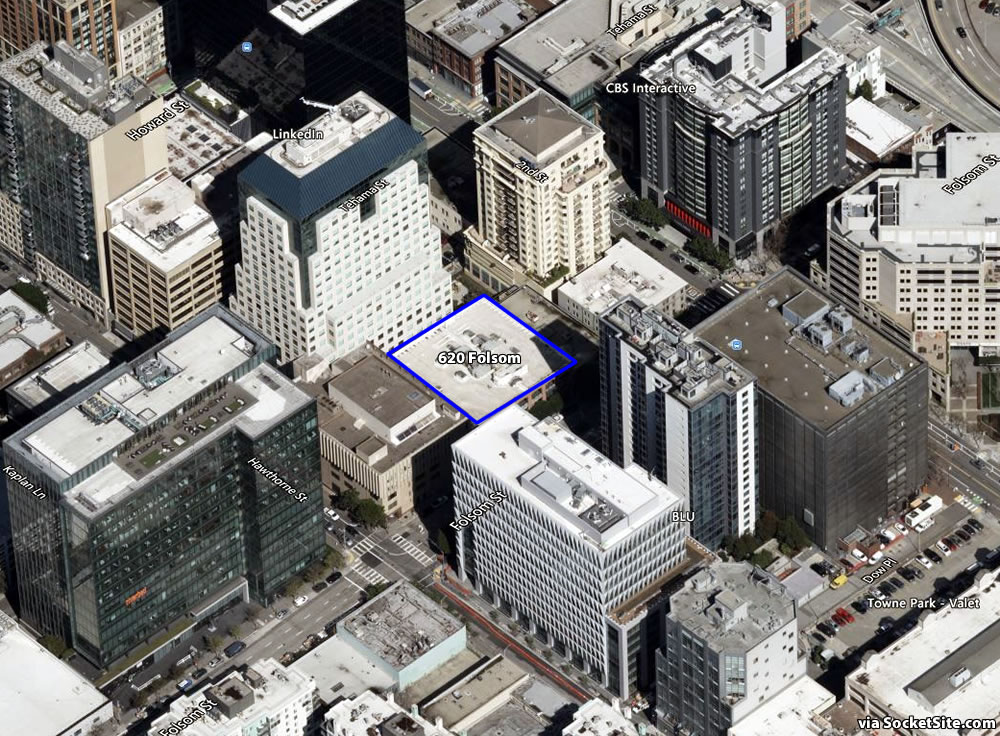 Plans for a 58-story tower to rise up to 575 feet in height on the South of Market parcel at 620 Folsom Street, upon which a three-story, 43-foot-tall office building currently sits, have been drafted and massed by SCB below, along with a placeholder for the approved 42-story development to rise up to 444 feet in height on the 95 Hawthorne Street site next door.
While the 620 Folsom Street parcel is only zoned for development up to 320 feet in height, the project team is planning to request a State Density Bonus for the additional 255 feet.
And if approved, permitted and built as conceived, the new tower would yield 623 apartments, 102 of which would need to be offered at below market rates (BMR), along with a below grade garage for 175 cars, a ground floor storage room for 280 bikes and a rooftop solarium and terraces. We'll keep you posted and plugged-in.